Vaginal Mapping Scar Remediation
Yoni Mapping Scar Remediation Vaginal Scarring from giving Birth, episiotomy Scars, Hysterectomty Scars, Caesarian Scars, Rape & Trauma Scarring.
YONI WHISPERER BODYWORK
INTIMATE SCAR TISSUE DISSOLVING MASSAGE
.
.
CERTIFIED SEXOLOGICAL BODYWORK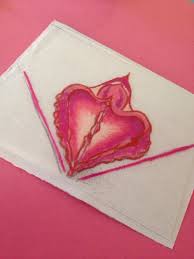 There is an amazing amount of information about sexual dysfunction regarding males on the internet, however hardly anyone is talking about scar tissue and trauma from surgical procedures, sexual trauma (Rape) and/or giving birth.
Yoni Whisperer Bodywork offers solutions to significantly dissolve intimate scars, so women can once again experience optimal sexual health and divine pleasure.
Every women CAN continue to have great sex even after a surgical procedure, pelvic trauma or having a baby!
.
.
SOME CAUSES OF PELVIC PAIN DURING SEX
.
.
Vaginal Mapping Scar Remediation
SOMATIC SEXOLOGIST ELLEN HEED AND JAIYA (USA) TALK ABOUT SCAR TISSUE ON YOUTUBE – SEE BELOW
.
.
WHAT IS A SCAR AND WHY DOES IT OCCUR? 
A scar is the result of damage or trauma to the skin that affects both the top and next layer in the skin.  When any injury to the skin exceeds approximately 1.5 mm deep the skin will respond with all it's stem cells and growth factors but result in a scar.
This is because whilst your epidermal cells are constantly turning over, and being replaced your dermal cells are not. As the new skin cells build and repair the area of injury they heal in a disorganized / organised fashion depending on the type of injury and/or trauma this leads to abnormal cross linking of collagen and elastin fibers that result in a scar.
.
.
SCARS AFTER GIVING BIRTH
Pregnancy, labour and vaginal delivery are the factors most often associated with the loss of sensation, pain, scarring and damage to the female pelvic floor. It not only results in changes in sensation during intercourse but may have an adverse impact on urinary and lower bowel function (urinary incontinence and problems with emptying the bowels).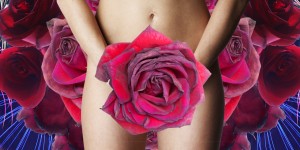 Many women suffer from their symptoms for many years before seeking help because the symptoms are often embarrassing.  Often, when women find the courage to seek help from doctors (male and female) they are often met with either a lack of interest or the attitude that it is 'all part of being a woman.' It is very sad and unfortunate that a large number of women have been put off seeking help after their first attempts with their medical practitioner have been disparaged.
Different parts of the vagina can be affected to different degrees and each individual woman will have unique functional problems as a result such as lack of sensation during sex, the feeling that there is an obstruction within the vagina, stress urinary incontinence and difficulty passing motions (faecal trapping).
.
.
THE VULVA / VAGINAL
EPISIOTOMY OPERATION
.
A vaginal episiotomy is a surgical procedure that involves making a deliberate incision in the area between the vaginal opening and the anus, known as the perineum.
This procedure is typically performed during childbirth to widen the vaginal opening, allowing for easier passage of the baby's head during delivery. The episiotomy incision is made by an obstetrician or midwife, and is commonly done in cases where the healthcare provider believes it may be necessary to facilitate a safer and less traumatic delivery for both the mother and the baby.
In the past, episiotomies were routinely performed during childbirth. However, medical guidelines have evolved, and now the procedure is much less common. Current practice guidelines recommend episiotomy only in specific situations where it is deemed necessary, such as cases where there is a risk of severe tearing or to expedite a difficult delivery.
Episiotomy can be performed in two different directions:
Mediolateral Episiotomy: The incision is made at an angle from the vaginal opening towards one side of the anus. This type of episiotomy is less likely to extend further during delivery but may be associated with more postpartum pain and slower healing.
Midline Episiotomy: The incision is made straight down the midline from the vaginal opening to the anus. This type of episiotomy is easier to repair but may have a higher risk of extending further during delivery.
It's essential to note that while episiotomies may have potential benefits in specific situations, they are not without risks. Some potential risks and complications associated with episiotomy include increased pain and discomfort during the recovery period, delayed healing, infection, and an increased risk of severe perineal tearing.
In recent years, there has been a shift towards promoting more natural and patient-centered approaches to childbirth, allowing for a greater emphasis on non-interventionist methods and avoiding unnecessary episiotomies when possible.
.
Vaginal Mapping Scar Remediation
SCAR TISSUE REMEDIATION TRAINING
In 2010, Aleena studied Scar Tissue Remediation training with Ellen Heed during her studies in Sexological Bodywork. This comprehensive training included the use of specific oils to address scar tissue. Through this specialized technique, Aleena discovered the remarkable ability to facilitate rapid improvements in scars within a short span of 3-5 bodywork sessions.
Please contact me if you are seeking significant scar dissolution and the restoration of the original softness and elasticity of the vaginal flora, we highly recommend booking a package of 3-5 sessions. This approach has consistently yielded profound results in addressing concerns related to scar tissue.
.
.
CONTACT ME:
Please fill in my "Contact Me" form below to discuss your concerns regarding Scar Tissue Remediation Massage. Do tell me, your name, your mobile phone number and a convenient time to call you back.
All correspondence and information shared, between us, is treated with the utmost confidentiality. Confidentiality is a fundamental aspect of my professional practice, ensuring a safe and supportive environment for your well-being.
Once I have received your email, I will phone you back for a chat.
.
.
.
CONTACT DETAILS
Ms. Aleena, Bracken Ridge, North Brisbane
Certified Sexological Bodyworker
NEO Tantra & Chakrassage Professional
.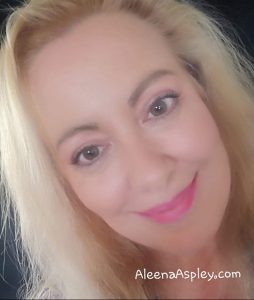 .
Location:  North Brisbane, Queensland, Australia
Mobile: 0404 449 433  (TEXT ME TO BOOK)
International: +61 404 449 433  (TEXT ME TO BOOK)
Website: www.YoniWhisperer.com
.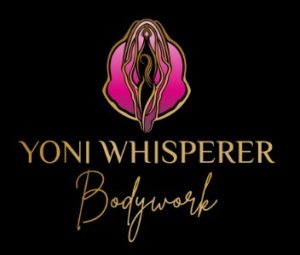 .
BOOKINGS: Do text my mobile phone, with your name, and ask me to call you back.
BY APPOINTMENT: I am available Monday to Friday until 9pm. I do work occasional weekends, so just ask if I am available.
Do book in advance because my booking diary fills up quickly.
PLEASE NOTE: If you don't live in the Brisbane area then I will recommend a Certified Somatic Sexologist (Sexological Bodyworker) or Tantra Professional in your area of Australia. Just ask.
.



Vaginal Mapping Scar Remediation