Heart Shaman Jason Hairston
Heart shaman Jason Hairston USA Energy Healer Self Mastery
HEART SHAMAN, ENERGY HEALER, SELF MASTERY LIFE COACH
LEARN HOW TO DEVELOP TOOLS FOR EMOTIONAL HEALING WHILE REDISCOVERING YOUR HIDDEN GIFTS AND INNER PEACE.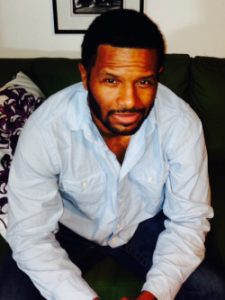 JASON HAIRSTON has always been a curious soul. His undying curiosity led him to new information and spiritual experiences that broadened his view of the world and its people. From this broadened perspective, a new life emerged for Jason anchored in peace and tranquility. Since his transformation, he has been very passionate about helping people find their inner strength so they too can live in harmony.
Jason is an author, inner healing coach and energy healer for A Deeper Love, a movement that teaches people to be "students" of life instead of choosing to be "victims" of circumstance.  His spiritually guided techniques direct clients inward to experience a deeper love so they can live more fulfilling lives. Jason frequents radio programs as a featured guest discussing love, relationships and self-improvement.
Heart Shaman Jason Hairston
INNER HEALING COACHING
Are you frustrated with your love life?
Do you feel like you are always blamed for your failing relationships?
Do you have trouble communicating or being heard within your relationships?
Do you find it hard to be satisfied and experience orgasms?
Do you have trouble finding a partner who wants to grow with you?
Do you have an issue finding a partner who supports your visions and dreams?
Do you experience a lack of affection within your relationships?
Do you have trouble finding a partner with similar interests?
Do you experience conflict within your relationships that shut you down emotionally?
Are you having trouble finding your purpose and peace of mind?
Do you feel lost?
Do you have trouble discovering your inner gifts?
Do you keep attracting chaos into your life?
Do you have low self esteem?
Do you suffer from depression?
My inner healing program will teach you how to tap into the deeper love within and express it fully and completely.  My program will take you through the following steps…
.
LEARN HOW TO LOVE YOURSELF
Discover more about yourself
Find your inner gifts and life purpose
Magnetically attract quality dating options
LEARN HOW TO TUNE INTO YOUR INTUITION
Become more courageous and take risks
Make better decisions when choosing a partner or career
Immediately know when a relationship or career is no longer serving you
LEARN THE POWER OF SURRENDER
Discover your worthiness
Learn how to accept what is and become at peace with it
Experience intimacy on a deeper level
LEARN HOW TO EMBRACE YOUR SEXUALITY
Release guilt and shame about sexual desires
Begin experiencing multi-orgasmic bliss
Learn to love the uniqueness of your body
Three month packages are available. Contact me for a free 30 minute introduction.
Email: adeeperlove9@gmail.com
Heart Shaman Jason Hairston
ENERGY HEALING
My energy healing work incorporates tantra healing techniques that generate, enhances and consciously directs life force energy that can awaken, arouse, enlighten and heal. My non-touch healing sessions provide a safe, non-judgemental and loving space with the intentions of clearing out energetic emotional blockages within your chakra system. When the blockages come to the surface, I use my intuition to guide you on how to further release them.
.
SESSION DETAILS:
1 hour session (in person or long distance)
I also have energy healing packages in bundles of 5 and 10 where you get sessins at a discounted price. Do contact me for more details.
.
CONTACT DETAILS: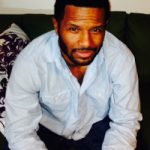 Jason Hairston, USA
Website: www.JasonHairston.com
Email: adeeperlove9@gmail.com
Do contact Jason by email to arrange your appointment.
.
.
.
TESTIMONIALS:
Over the past week I have had the amazing Jason Hairston staying with me.
In case you don't know, Jason is an intuitive healer who mostly works with women to assist with relationship coaching, heart/energy healing, awakening feminine power, chakra energy blocks, sexual assault / trauma and healing around the masculine.
Energetically he works similar to Nityama e.g. hands above the body etc. All sessions are clothed. Jason also works with crystals. He is a poet and musician. An extremely talented man indeed!
Jason works with integrity, honesty and passion. He is a gorgeous & talented man (inside and out) who gives every women, he works with, the opportunity to experience an enlightened man who works and heals from the heart.
It was a pleasure to collaborate and spend time with Jason. We did some amazing work together. We blew up my salt lamp when our energies overwhelmed my massage room. I thoroughly enjoyed the personalized experience of 7 days in Jason's company coaching and expanding my intuitive healing abilities to work over long distance using skype.
Thank you so much Jason. I know you will be back staying with me again to spend a week working with my 16yo son. Love you heaps. Xxx Aleena Aspley.
THE ORGANIC RELATIONSHIP by Jason Hairston
It is common for relationships to be contrived because most of us believe being single means something is missing from our lives. We obsessively look for what we consider a missing piece of ourselves. This search influences our concepts of love to be built upon the foundation of fear. Our lack of self worth blocks the natural organic flow of relating. We can use the nature of gardening as a template to follow when it comes to cultivating relationships.
When you plant a seed it takes time and gentle care to assist in the blossoming process. Root based plants such as beets and carrots will take longer to sprout when compared to growing herbs. The natural unfolding of the process itself determines the differences. Anything that is contrived will not survive to reach its full potential. It would be wise to view each potential relationship as a seed that needs to be nurtured. Some connections may blossom as fast as an herb, others may take longer to root like a beet or a carrot. The key is to relate without preconceived concepts of a proper time frame for development.
The heart recognizes levels of magnetism, not concepts of time. Adopting this concept allows the energy to flow more efficiently. It creates a path of least resistance for necessary development. Don't put so much pressure on yourself or your potential partner. Relax and have fun within the process. If you don't find a new partner, you could potentially gain a new friend. Let each experience naturally unfold and reveal its unique treasure. Partnerships that develop organically create deeper bonds through authentic friendships. A genuine concern for each other leads to a comfort zone that ends up being the catalyst for orgasmic bliss. The level of safety shared between partners determines the depth of vulnerability. The more open you are the more pleasure you will experience during intimacy. You can step outside of the comfort zone of using relationships as a crutch and embrace love however it chooses to present itself. Sometimes we push away the love we "need" because it didn't match the love we "wanted." These expectations block us from experiences that could open us up to a deeper more expansive love. Here are a few tips on how to develop organic relationships.
1. Connect with others simply with the intention of relating. Throw your checklist out of the window and attempt to accept your potential partner without judgement. This will allow them to feel more comfortable with exposing deeper aspects of self. This way you get to see more beneath the sociatal mask for a clearer projection of compatibility
2. Don't get too caught up on the physical attraction. Great sex is important within a relationship but there needs to be a strong foundation built on respect, integrity and trust. The framework of the physical bond will naturally form and be more firm in this case.
3. Release the pressure of needing something to develop. Relax and use your social interactions as opportunities to expand through new experiences. If a strong bond develops this will be an exciting bonus to explore.
.
RELATIONSHIP ADVICE FOR MEN AND WOMEN
"A Deeper Love" Book Trailer by Jason Hairston
 DEVI WARD INTERVIEW JASON HAIRSTON
What is Sexual Freedom?
Do let Jason know you found him on the Yoni Whisperer website
Aleena Aspley Australia Websites
Men – www.LingamWhisperer.com.au
Women – www.YoniWhisperer.com.au