Testimonials Yoni Whisperer Bodywork
Testimonials Yoni Whisperer Bodywork by Aleena Aspley Nth Brisbane Queensland.
Thank you, Aleena! What a totally amazing experience. I felt so cared for, so nurtured and so safe with your gentleness and understanding. I noticed a complete shift in my energy at the end of the session, I could not stop smiling and felt like I was glowing.
A week later I am still smiling and still glowing. My confidence is back, I am grounded and balanced, and feeling very empowered. My feminine essence has been restored and flowing freely. I feel like a new woman. This session is certainly on my list of things that have had major influence on my life. Sonia 7-July-2021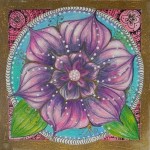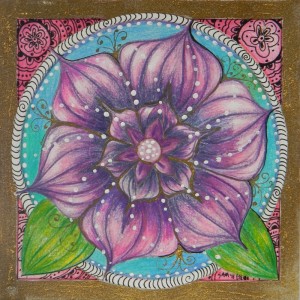 Yoni Whisperer Bodywork – Hi Aleena, today I felt lighter & looser to move physically. Emotionally I feel vulnerable but in a good way. I felt more compassion for myself today as well. Ms D 15/12/20
Hi Aleena, 
I just wanted to follow up today's appointment with an appreciation message.
It was a truly profound experience for me and I get really emotional just thinking about it. I feel completely exhausted and emotionally drained tonight but in the best possible way. 
You have a true gift and I really do look forward to visiting again soon. Thank you for your energy, guidance and selfless pleasure.
You have helped my healing process emotionally, physically and mentally and have broadened my acceptance and openness to future experience and pleasure.
Thank you! 
Erin 10-May-2016
Awesome doesn't begin to sum up the experience I have had this evening in the very capable and safe hands of Aleena! I am a 38yo female, professional in the Health Care Industry and sought Aleena's help as I don't think I have ever truly achieved an orgasm in the last 20 years and after tonight's events, I now know that was true. I spoke to Aleena earlier today, discussed my concerns and then she talked through the different options I could consider. I then chose to experience the "Luscious Arousal, Exquisite Orgasm & internal Yoni Bodywork" session.
From the moment I met Aleena, I found myself in a professional, safe environment and found it very easy to discuss my problems,concerns, then relax and lose myself in the process. 3 hours of pure bliss, multiple orgasms and to my amazement and delight, I achieved female ejaculation, not once but twice. All previous sexual experiences have been wiped clean, as tonight has redefined my experience of sexual satisfaction and orgasmic bliss. It is several hours later and I am still riding on a wave of serenity and contentment……My advice ladies, what are you waiting for? – come and enjoy the world of full body orgasmic delight. Best money I ever spent and I know that I deserved to learn this level of ecstasy, as do you…..  Marie 1/7/14
Testimonials Yoni Whisperer Bodywork
Hello Aleena – Firstly, thank you for taking me on a very amazing afternoon. I came with a lot of apprehension and nervousness. You put me at ease quickly and guided me on an afternoon of pleasure, I have never experienced before. Without sounding cliché it was truly orgasmic; fingers and hands tingling pleasure…to be exact. I don't think my Cosmopolitan magazines and box-set of "Sex and the City" could have prepared me enough for this. Who would have ever thought, a "prude" like myself would know or feel what multiple orgasms are? Not only did you teach me about my own body, but also that it is okay to be who I am. AMAZING!
Thank you Sandra 16/4/14
Hi Aleena, my friend and flat mate Chris took a Goddess Worship session with you a few weeks ago, while he was visiting Brisbane.
He told me about the session you had with him, and he highly recommends it.  Chris is now able to give his partner consistent orgasms and I want to be able to do the same thing.
I am currently single but whether I am single or in a relationship I want to be able to give women orgasms.  I want to be good in bed.  A lot of men think they are good in bed but that is not the case.
Whatever you taught Chris is working very well.  Can you teach me the same thing?
I live in Sydney but would be willing to go to Brisbane to take a course if needed.  Please let me know.  Thank you and have a good day. Kevin 27/4/14
Hi Aleena, I just wanted to say thanks for your great Tantra Massage / Yoni Bodywork session last week.
You are such a nice, friendly lady and your smiley face made me feel safe and comfortable to talk to about my past sexual experiences.
The goal of my Tantric / Yoni Massage was to awaken my body to female ejaculation. My session was amazingly successful. It was a beautiful and emotionally vulnerable, orgasmic experience that brought tears to my eyes with and unbelievable shakti (female ejaculation) release!
I would like to bring my husband to my session next time. Once again, thanks for your time last night. Sara 11-March-2014
If you want to explore your sexual side in a safe place while learning more about the big endless world of sex then you really must book a session with Aleena!
Aleena helped me to reconnect with a side of myself I had lost touch with over the years due to life having knocked me around. I had my heart broken and sex and my enthusiasm for exploring had all but vanished.
Now I have a renewed positive outlook for the future and a big bright smile on my face as I look forward with excitement to beginning my sexual journey to find out all there is to know with the help of the beautiful inspiring Aleena. Be prepared to be pampered and surprised. You'll be glad you did it!
Margarete 6-Feb-2014
Been feeling great, thank you.  I enjoyed every minute of my Tantra Kinkassage session.  
Lana 30's 5-Sept-13
A short note, to thank you for the couples massage.  We found it very educational and, of course, stimulating.  We were both thrilled that Jen was able to squirt.  We have been close to but not quite there on that front for some time and your advice and expert hands made the difference. I appreciated the assistance with better control of ejaculation too – I'm sure that will pay dividends forever.  Thanks again for a great morning  
Paul & Jen www.TantraForCouples.info