Bondassage Byron Bay NSW
Bondassage Byron Bay NSW with Madam Liana 
BONDASSAGE – BYRON BAY – NSW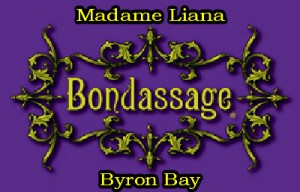 Bondassage® – Over the years I have loved working with men and women in the realm of sex, love and relationship through the teachings of David Deida.  As a society the lines have become very blurred in relationship to masculine, feminine and the sexual polarity between both sexes.
Using Deida's principles and working intimately with the body in Sexlogical Bodywork™ and Bondassage™.
WHY DO BONDASSAGE?
As woman we have been trained to respond to masculine touch and masculine ego.  Our sexual encounters can often be about pleasing the other rather than pleasing ourselves.
And we are always in the position of doing pleasure rather than relaxing and surrendering into our true nature.
BONDASSAGE allows you to experience to surrender and it also allows you to feel your resistance to surrender.  It also allows you to let go of patterned behaviours around your sexuality – it helps you let go of what you think is sexy, and allows your body to truly reveal it's deep sexuality and how smoldering hot that is.
IT IS AN EXPERIENCE OF SENSUALITY, SENSORY PLEASURE AND SEXUAL ENLIGHTENMENT
Nothing ever happens that you don't want to have happen – which is also another important piece for women in their experience.
Bondassage Byron Bay NSW
BONDASSAGE is one of those opportunities to sink into something new and different.  It's a way to let go and unwind. Have you ever wanted to experience submission but didn't want the harshness of traditional or stricter Domination?
Ever wanted to have a 50 Shades of Grey experience for yourself?  Or wanted your partner to learn how to give you a 50 Shades of Grey experience?.  Come explore with me the softer and more sensual side of Sensual Domination.
.
SINGLES:       
90 Minutes $TBA
2 Hours $TBA
COUPLES:     
Book a Session and experience over Four Hours of Bondassage – $TBA (Two Hours for Him, a break and then Two Hours for Her)
Or if you like you could consider a weekend away in beautiful Byron Bay.  Byron is a great location, wonderful beaches, fantastic cafes.  So why not come down to Byron Bay for the weekend and experience Bondassage for yourself or if you are a couple why not experience giving and receiving to your partner and bring a whole new level of sensual play to your intimacy.
It's also a wonderful opportunity to enjoy all the pleasures that Byron Bay has to offer – beaches, restaurants, bush walks.  $1595.  If you wish to experience five wonderful days of relaxation with your partner in beautiful Byron Bay including Bondassage or a Taoist Erotic experience $2595. A great way to renew and refresh.
APPOINTMENTS AVAILABLE:
Weekdays:  Monday to Friday 9am to 7pm
Weekends: Saturday to Sunday 10am to 5pm
It is advisable to book your session early, as I am often in demand.
BONDASSAGE BYRON BAY NSW
CONTACT DETAILS: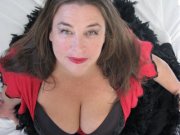 Madame Liana (BBW)
Mobile:  0407 264 343
Location: Byron Bay, NSW, Australia
.
.

Do let Liana know that you found her on the Yoni Whisperer Website