Bliss Body Pleasure Mapping
Bliss Body Pleasure Mapping with Yoni Whisperers Aleena, Liana & Rose Australia
YONI WHISPERER
"BLISS PLEASURE MAPPING" BODYWORK
SESSION THREE
CREATING YOUR FEMALE FULL-BODY PLEASURE MAP
TO DISCOVER YOUR PLEASURE POTENTIAL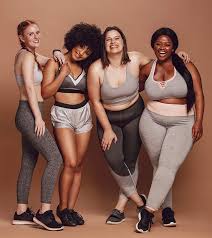 YOUR FULL-BODY DISCOVERY
It is my desire to inspire full-body female pleasure appreciation Ask yourself, are you dedicated to living a full-filled life of bliss and pleasure? In my opinion, it should be every women's goal.
Pleasure is about being happy, animated and really feeling good about ourselves. Living a life filled with pleasure can make us feel sexier, youthful and more energetic.
Full-body bliss is about feeling utter joy, euphoria and contentment. Losing oneself in a state of bliss during sensual touch, arousal and orgasm should be a number one priority for your female body.
EROGENOUS ZONE BODYWORK
Yoni Whisperer Bliss Pleasure Mapping is an erogenous-zone-discovery bodywork session. The session is designed for women, to discover exactly what turns their body on!  Every human being likes to be touched differently, no two bodies are the same.
Do you know how you like to be touched to feel euphoric, joyous rapturous bliss?
Do you know exactly what erotic touch and sensations turn you on?
Are you able to tell your intimate partner how you like to be touched and aroused?
Bliss Body Pleasure Mapping
BLISS & PLEASURE MAPPING BODYWORK
Imagine if you had a pleasure map of all parts of your body that responds to pleasure?
Would you be more confident in the bedroom, if you knew exactly how you like to be blissfully touched, stroked and teased?
Perhaps, after awakening your own full-body pleasure, you may feel more confident in your ability to pleasure your partner, when you feel more confident advocating and asking for your own pleasure?
PLEASURE MAPPING YOUR BODY
Having a plan of dependable pleasure in place, will build anticipation in your life. And anticipation builds arousal which leads to creativity and happiness! Our arousal loves to be stoked with anticipation and yearning for what is yet to come. When it comes to pleasure there is really no limits or a defined way of experiencing pleasure. It's all about opening yourself up to new experiences and being intentional about bringing pleasure into your life.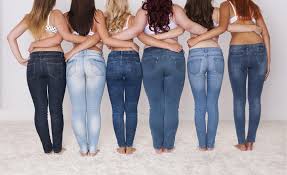 DISCOVER YOUR BLISS PATHWAYS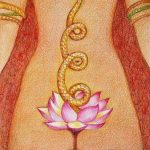 A personalized bodywork session with Aleena will assist you to create your own full-body bliss and pleasure map.
The goal of Yoni Whisperer Bliss and Pleasure Mapping Bodywork is to know exactly what turns your body on and be able to tell your partner how to intimately touch and stimulate your whole female body!
.
.
GOALS
Creation of a bliss and pleasure map of your whole body
Experiment with different types of sensation
Explore how sensation in one area of the body impacts the sensation of other areas.
Breath exercises to oxygenate the whole body and awaken pleasure pathways
Discovering how to be fully present in your body / being in the moment
Learning to verbalize exactly how your body likes to be touched, teased and aroused.
The importance of buttock full-body relaxation bodywork
How sound / moaning can create more pleasure and build to an orgasm faster
How to focus to distribute bliss into every cell of the body
How to experience energetic full-body orgasms
The importance of using your vaginal muscles to spiral pleasure from your toes to the top of your head
Opening your body to be able to shake and tremble whilst experiencing ecstatic touch
How to expand your euphoria into your luminous energy (auric) field outside your female body
Understanding consent – Yes, No & Maybe?
.
.
.
.
.
MY FIVE UNIQUE SESSIONS OF
YONI WHISPERER BODYWORK
#1

Tantric Presence, Breath & Grounding External Intimate bodywork

#2

Relaxation & Internal Vaginal Mapping to open to pleasure & release trauma

#3

Bliss Body Pleasure Mapping combined with more Vaginal Mapping Bodywork

#4

Orgasmic Mapping Bodywork (Exploring different Vaginal Orgasms)

#5

Exploring, Experiencing & Understanding Tantric Domination Bodywork
.
---
Bliss Body Pleasure Mapping
YONI BLISS PLEASURE MAPPING BODYWORK (Session Three)
.
.
FEMALE AWAKENING MAKEOVER BODYWORK
.
.
FEMALE ORGASMIC MAKEOVER BODYWORK
.
---
.
OUR YONI WHISPERER BODYWORK PRACTITIONERS:

Click on the Profile Pictures below to be taken to your chosen Practitioners Webpage
.
---
.

.
.