SYDNEY TARA FISCHER TANTRA PROFESSIONAL
Sydney Tara Fischer Tantra Professional Practitioner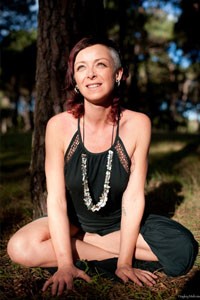 I am a compassionate, caring, loving, nurturing and intuitive woman with a deep understanding of Tantric practices, energy work, body work, personal development and shamanic journeying. I bring authenticity, loving wisdom, and a sense of humor. My style is like a sensual dance of ecstatic pleasure with femininity and grace. I am passionate about exploring all things spiritual and awakening to my Divine nature as a creative sensual being in every sense.
My passion and my path is to bring ecstatic pleasure to the whole body, reconnecting , activating and awakening to our true potential as creative sexual beings. Discovering new ways of communicating that bring authenticity and a richness in our relating and connecting with one another on this path. After all, we are all in this together. I am grateful for every moment as an opportunity to evolve and learn, constantly challenging my current edge.
Tara offers a variety of professional and authentic Tantric services right here in Sydney. Her specialties range from sublime sensual Tantric massage, to tantra education including beginner to advanced level techniques, sexuality / sensuality healing and relationship / intimacy coaching. Her passion is to support people to open to their fullest potential by awakening pleasure centres and cultivating sexual energy.
SYDNEY TARA FISCHER TANTRA PROFESSIONAL
YONI MASSAGE 
Yoni (yo-nee) is the Sanskrit word for the vagina. Literally meaning "sacred space or temple". In Tantra, the vagina is the worshiped sacred part of the female body, which must be treated with care and respect. The Yoni massage is a sensuous form of bodywork. Connecting the receiver to their inner sensual nature resulting in a feeling of complete well-being, satisfaction, and contentment.
Although the Yoni massage can be extremely stimulating, the purpose is not to bring the woman to orgasm. Rather, it is to relax the receiver that may bring emotions to the surface so that she is free to express her natural, powerful, orgasmic nature. The experiences and feelings that a woman may have during the Yoni massage can be very different, ranging from anger, lust, sadness, or even indifference. Everything is possible and everything is allowed. The Yoni massage is not about focusing on a special kind of feeling or fulfilling a particular expectation. The idea is simply to witness the receiver and to honour and respect her feminine nature.
Yoni massage can be a very powerfully healing experience. Integrating and healing any past issues of sexual traumas, guilt or shame held in the walls of the yoni, that may be causing numbness. Also allowing for the yoni to become more sensitive and orgasmic. Opening to more pleasure.
Yoni massage is something that is discussed and agreed upon beforehand. I take the utmost care and follow your body's lead and personal needs. It is not an essential part  for the body's healing or orgasm to be experienced. There are many ways for this to happen. Yoni massage is your choice; you can relax, knowing you are totally safe and that your boundaries will be honoured at all times.
SYDNEY TARA FIscher TANTRA PROFESSIONAL
TANTRIC MASSAGE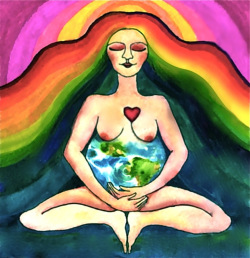 Tantric massage for women can be a very healing, sensual, nurturing , powerful experience. We as women are naturally Tantric. Unfortunately this is something we are not taught and something we must learn. We can live our lives opening to only a fraction of our orgasmic potential and for some women none at all.
This can be due to a range of many things from sexual traumas, social conditioning,  the way we have been approaching sex or the way we have been approached. Tantric massage can not only heal the past but open you to states of pleasure you never knew existed. Feminine sexuality has so much power, connection, lovingness and transformational qualities. It is so important we learn how to surrender and access this part of our being, our womb/breast connection.
Tantric massage for women is a way to learn how to open to our sensual orgasmic nature, as well as, healing old traumas. Incorporating slow sensual touch, breathing, sounding, following your body's lead and taking our time. You will be reconnected with your breasts and womb in a positive, nurturing, healing way. You will learn how to stay present in the body and receive in a way that just may change your  life.  Every cell in our body is designed for pleasure and even orgasm. Are you ready?
A TANTRIC MASSAGE IS THE ULTIMATE EXPERIENCE OF RELAXATION & PLEASURE
A Tantric massage gently introduces you to the main keys of Tantra, breathe, awareness and communication which is always a deepening into your sexual potential mind, body and soul. Allowing you to experience the depth of your sensuality as you are honoured in your entirety.  You will be gently guided to breathe deeply, relax and stay present.  Using visualization,  breath and sounds to help circulate this powerful healing energy in your body.
SYDNEY TARA TANTRA PROFESSIONAL PRACTITIONER
MENU OF SERVICES
TANTRA MASSAGE
2 hours
3 hours
Please see my website for prices www.TaraFischer.com
Tara specially tailors each session to meet your needs
INTIMACY COACHING
Talking + Bodywork – 2 hours
Talking session alone. – 1 hour
Subsequent sessions – can be discussed and agreed upon
Skype sessions available
Please see my website for prices www.TaraFischer.com
Tara specially tailors each session to meet your needs
QUALIFICATIONS – COURSES AND CERTIFICATIONS
Energetic orgasm course with Andrew Barnes 2011
Lingam and Yoni Massage 2011
Sex and relationship coaching with Awakening within Institute 2011
Tantric Ecstasy and Shamanic Alchemy with Andrew Barnes and Leyolah Antara 2011
Sex magic workshop with Baba Dez 2011
Australian Doula College 2011
Tantric Dakini training with Leyolah Antara 2011
Dysfunctional Pattern clearing counsellor training with Michael Adameades 2009
Psychic and intuition development 2009
Kundalini Dance faciitator training 2008 and a yearly training thereafter
Life design with Success and You 2008
Chakra and rebirthing with Michael Ademeades Bali 2008
Life Coach Certificate with Success and You 2007
Relaxation Massage training 1995
Reiki level 1 ,2 1995
 SYDNEY TARA FISCHER TANTRA PROFESSIONAL
CONTACT ME: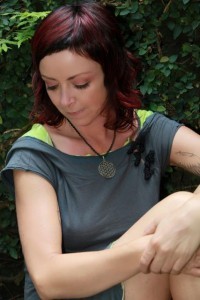 Tara Fischer
Tantra Professional Practitioner
McMahon's Point, Sydney, NSW
Telephone: 0414 404 577
Email: tara@tarafischer.com
Website: www.TaraFischer.com
SYDNEY TARA FISCHER TANTRA PROFESSIONAL
Do tell Tara that you found her on the Yoni Whisperer website
WOMEN – www.YoniWhisperer.com.au