Tantra Massage Adelaide Women
Tantra Massage Adelaide Women with Ally Kazam South Australia
Tantra Practitioner Ally has been practicing sacred sexuality most of her life.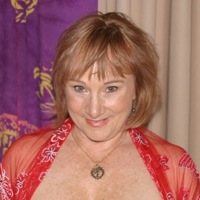 Her massage training originated in a massage parlor in Auckland, New Zealand. Then she searched for answers to questions of life through many spiritual personal development courses, seminars, books and practices – Eschatology, Inner Peace Movement, Reiki, Buddhism, Avatar and NLP, which has taken her around the world as well as into the Universe.
She has participated and assisted on many Love Intimacy and Sexuality relationship courses with the Human Awareness Institute since 1996.
After extensive training with Christopher Howard and Universal Events Training in 2007 and 2008, she graduated as a Personal Results Coach and Trainer certified in Neurological Repatterning, NLP, Ericksonian Hypnosis and Trance. She now considers herself a Tour Guide for the Mind, Body and Spirit.
Her training in tantra has been extensive – books, workshops and practise. Mentors and teachers include Barbara Carrellas, Kerry and Diane Riley, Bhakti Shakti (Tantrananda), Margot Anand, James, Bud Barber and many others.
Recent training includes Kahuna massage in 2010, Urban Tantra Practitioner Training in 2011 with Barbara Carrellas; Manifesting Intimacy and Abundance in Bali 2012 with Margot Anand and Skydancing Tantra; and Bondassage and Elysium training in 2013.
Finding the answers within, inner peace, the calm clear space, perhaps enlightenment, and wisdom, she now inspires, trains, coaches and pleasures others to integrate mind body and spirit with her wisdom, presence and love. Passionate about Tantra, she also teaches about tantra and sacred sexuality to men, women and couples in the form of group Playshops, group Tantra Pleasure parties, Womens only Pamper Parties and Goddess Playshops.
Tantra Massage Adelaide Women
Love is the expression of the willingness to create space
in which something is allowed to change – Harry Palmer
…
Ally offers a tantric touch service exclusively for you.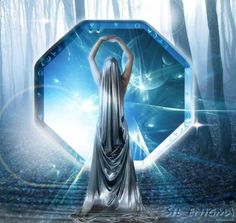 Guaranteed to be wonderful…  In a safe space where you are welcome to surrender to a full body sensual tantric experience which takes you to places and spaces beyond words.
A very sensual session with a very sexy woman for discerning men women and couples.  I will relax every muscle in your body and transport you.  Tantra takes physical and sensual pleasures as the key to our spiritual growth, pleasure is the gateway to spirituality.
.
SENSUAL HEALING FOR WOMEN

Do you lack interest in having sex or making love?
Have you been unable to have an orgasm? with yourself? with a man? Clitoral orgasm, vaginal orgasm, energy orgasm.
Have you experienced physical pain during intercourse?
Do you find sex un-pleasurable even if intercourse was not painful?
Do you feel anxious before having sex
Have you had trouble lubricating or becoming aroused?
Do you want to learn more about sex and how to enjoy it more?
Do you want to get your sex drive back
Have you lost your libido during Menopause? after hysterectomy? after childbirth?
Do you think your vagina is unusual, different or not normal?
Do you think your vagina is too big, too small?
Do you produce fluid when you orgasm?
Are you nervous about making love and having sex – scared, find it hard to relax with a man, scared of physical intimacy?
.
WOMEN'S TANTRIC RE-CONNECTION PROGRAM
Healing shame, guilt and fear with love and sensuality: A sacred sexuality empowerment for women with Ally.
Essence of Woman = Empowering Sacred Spiritual Energy and Creating Essence 
Do you want to rediscover your feminine essence?
Have you lost touch with your sensuality and sexuality?
Want to feel safe to be vulnerable and open your heart
Yearn to open to love and radiance?
Discover how to connect with powerful Goddess energy
Have an Erotic Awakening or reawakening
Retune your self and your Femininity
Create intimacy, heart connection and unconditional love
Reconnect magic, passion, feel deep love and your powerful female energy
Create a Sacred Energy Orgasm?
.
WOMEN'S ESSENCE PROGRAM is 3 or 4 sessions (one-to-one) over 2 weeks with Ally
To release past hurts, fears, and limitations.
To re-energise, reconnect and empower your femininity and sexual energy
To turn on the switch again on all levels – physical, emotional and spiritual;to get in touch with that sensuality of being a woman
To safely explore your feminine goddess energy and love yourself and your body with more positive feelings and pleasure.
I offer two multi- session programs for women which is one-to-one, a combination of personal coaching, tantra massage, tantra breathing and exercises which can help you.
Tantra Massage Adelaide Women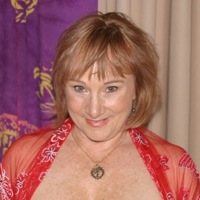 CONTACT ME:
Ms. Ally Kazam
Unley, Adelaide, South Australia
Mobile:  0419 038 310
Website: www.Erotic-Tantra.com
.
.
  Do Let Ally know that your found her on the Yoni Whisperer website