Canberra Tantra Massage Women
Canberra Tantra Massage Women with Sarah Louise ACT Australia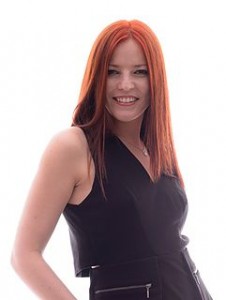 SARAH LOUISE is a nurturing, intuitive, Sexual Healing Enchantress & Sacred Therapeutic Coach. She brings sensuality, integrity, magic, presence and heart to all her clients and sessions.
Pleasure. Presence. Consciousness.
Sarah holds the safest most powerful space for women to tap into her unique medicine and most potent life force energy. Combining powerful coaching, education, sacred Yoni massage, intuitive archetypal readings & energetic healing processes which enable women to delve deeply into a matrix of body, mind, heart and spirit to free her sexuality, emotions and memories from places of fear, shame, guilt, judgement and suppression.
.
ABOUT SARAH – Sarah is passionate about guiding women in unapologetically owning their bodies with reverence and love. Bringing women into the freedom and expansiveness within herself and her sex by releasing the conditioning, self-consciousness and judgement many women are carrying around the appearance of their bodies, in particular their genitals, breasts and nipples. Sarah's sessions serve as the microcosm to a woman's macrocosm, meaning that everything a women journeys through in her session (the micro) is directly transferable to her everyday reality (the macro):
self-love and body confidence
Clear communication and speaking her truth
Recognizing and asserting her boundaries
Being seen and felt
Expressing herself authentically
Letting go of control
Surrendering
Trusting
Opening herself to receive
To manifest
Being fully present, alive and completely conscious in her body
Living congruently from her heart
Getting her needs met
Deeper connection, intimacy and relating (with lovers, friends, family and colleagues)
And of course increased awareness for more body sensations and awakening to her full capacity for ecstatic pleasure!
Canberra Tantra Massage Women
Sarah has completed extensive training in several healing, esoteric and personal development modalities including:
Explosive Sexual Healing® in the USA with Ben and Jen Rode
Matrix Therapies® License & Archetypal Coaching® License with Pip Mckay
Master NLP Practitioner
Chakra Mindset™ Coach and Trainer
Practitioner of Hypnotherapy and Theta Healing
The work Sarah offers is also deeply informed by profound ancient and esoteric knowledge of the 22 Principles of Consciousness that very few people have access too, her many years as a residential case worker for clients who had experienced severe trauma, abuse and neglect, as well as her ongoing dedicated journeying in Tantra and Shamanic Healing.
Sarah's sessions are offered from her beautiful, sacred healing sanctuary where you will have access to a private client unsuit with shower, luxurious towels and organic products.
PRICING / OFFERINGS: Please see Sarah's website www.InnerWillow.com 
Body strong, heart open, mind clear, spirit free.
.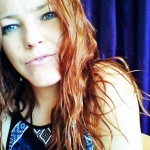 CONTACT ME:
Sarah Louise
Canberra ACT
Website: www.InnerWillow.com
Phone: 0415 312 624
Canberra Tantra Massage Women

Do let Sara know that you found her on the Yoni Whisperer website