Book a YWB Appointment
Book a YWB Appointment with Aleena Aspley who is a Certified Sexological Bodyworker, Somatic Sex Educator, Chakrassage Kundalini Awakening Professional & NEO Tantra Practitioner.
PLEASE FILL IN MY FORM BELOW TO:
Ask a Question

Request a Free 15 Minute Phone Chat

Book a Yoni Whisperer Bodywork Session

Ask about Professional Training
All correspondence and information shared, between us, is treated with the utmost confidentiality. Confidentiality is a fundamental aspect of my professional practice, ensuring a safe and supportive environment for your well-being.
Once I have received your email, I will phone you back for a chat.
.
.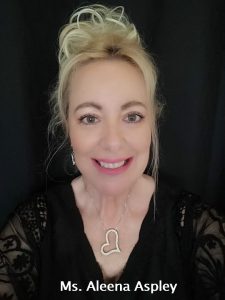 Ms Aleena Aspley
Yoni Whisperer Bodywork
North Brisbane Queensland Australia
.
.
Book a YWB Appointment
WHAT IS SEXOLOGICAL BODYWORK?
Aleena is a Certified Sexological Bodyworkers / Somatic Sex Educator
Sexological Bodyworkers teach through body experiences designed to nurture, deepen or awaken the sensual self. These experiences can include coaching in breath, movement, body awareness, boundary-setting, communication, anatomy, sensate focus, massage, erotic trance and other body-based teaching about sex. Uniquely in the professions, we are trained to do intimate genital bodywork for education, healing and pleasure. Our approach is designed to guide, a person with a Yoni, in cultivating a profound sense of embodiment, fostering internal awareness, and unlocking a heightened experience of pleasure and vitality within her body.
The experiential learning opportunities available through Sexological Bodywork® can help her engage in a respectful dialogue with her autonomic nervous system, so that physical and emotional processes that usually happen can be held in mindful awareness, and transformed. Love and fear, excitement and relaxation, arousal and happiness, reverence and bliss all have biochemical and physiological components that can be regulated, with training and conscious practice over time.
We all set limits on the quantity and quality of pleasure we can embody. Limits to pleasure are ubiquitous in a culture that shames sexuality and fails to teach us how to honor and celebrate erotic energy. Sexual wounding becomes embedded in the body's tissues and responses. Sexological Bodywork® can assist you in expanding the pleasure that is possible. This expansion has physical, emotional, mental and spiritual components.
.
.
YONI WHISPERER BODYWORK
MS. ALEENA ASPLEY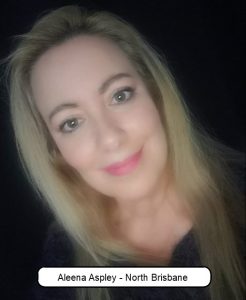 WEBSITE OWNER
North Brisbane – Phone: 0404 449 433
Queensland, Australia



.
.
.
.
.
Book a YWB Appointment