TANTRA MASSAGE BELLA SYDNEY NSW
Tantra Massage Bella Sydney NSW Tantric Bodywork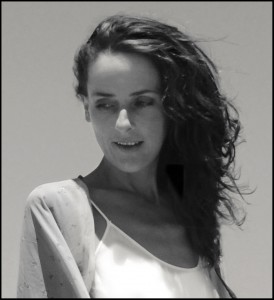 ABOUT BELLA: I innately understand sexuality on a deep level, and I have a gift in intuiting and guiding the movement of your energy.  Healing hands … presence … a loving heart … intuition … wisdom,  intelligence and a sound knowledge base are the tools of my trade.   Attending workshops and classes has helped hone my natural gifts but it is my own intuition and personal experiences in sexual energy and the movement of it within my own body which has given me experiential wisdom.
I have a genuinely down to earth, friendly and caring personality.
Tantric massage sessions with me are intimate, nourishing, and empowering – and potentially life changing.
.
FOR WOMEN
I provide a safe space for you to relax into being the full body sensual, orgasmic energy filled woman you are.  I touch you with great presence, love and respect.  It is truly an honour to go on this odyssey with you.  Whether you come for healing or to gift yourself a pleasurable experience, a Tantric massage for women is always healing.
It is  unfortunately quite common, for women to have suffered abuse, or to have had a history of un-loving or un-arousing touch, or to feel shut down or numb sexually, or to have never had the experience of full body pleasure that we are capable of. We are naturally full-body orgasmic, when our bodies are approached in the right way.
As women, our greatest power lies in connecting with our heart, our womb, and our yoni.
Tantra Massage Bella Sydney
YONI MASSAGE
A Yoni Massage is a deeply healing experience.  Usually, this sacred part of our bodies is touched for either sexual reasons, or medical reasons.   While I am touching you with a healing intention, pleasure is a wonderful part of this experience.  Pleasure in itself is deeply healing.
A Yoni massage takes place after a relaxing and sensual full body massage. Particular attention is paid to your non-genital erogenous zones.  A sensual and healing Tantric massage for women heals and connects the heart, the belly, the womb, the ovaries and the Yoni.
Allow between 2 and 2.5 hours when you book a Yoni massage with me. Do check out my website below for my pricing.
.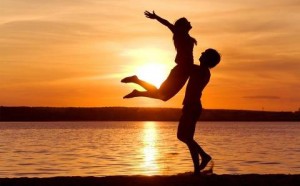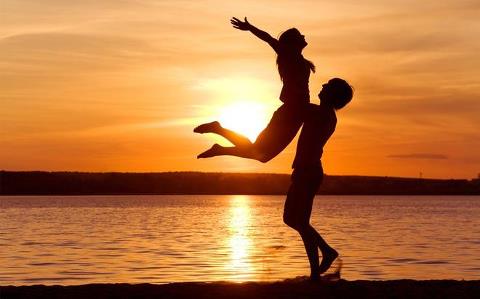 FOR COUPLES
Together you can come and learn how to give a Tantric massage to each other. The session will start with some conversation, explanation about the masculine and feminine energies, meditative breathing and intimacy exercises, then two of us at a time will take turns to massage you.  We women will massage the man first, (That's the Tantric way, the idea being that he picks up on our natural abilities in sensual touch, and then seeks to emulate the experience when it is his turn to give).
This is not a threesome, I am the facilitator of the session not the focus of it.
Tantra massage sessions for couples are either 4 hours in duration or you may want to book 2 x one hour sessions.
Tantra Massage Bella Sydney
TANTRA MASSAGE SYDNEY WOMEN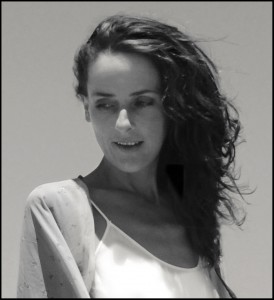 CONTACT ME:
Bella
Summer Hill, Sydney, NSW
Phone: 0403 690 456
Email: BellaTantra@gmail.com
Website: www.BeautifulTantra.com
.
.
TESTIMONIALS
Thank you again for today, it was one of the most profound experiences I've ever had.  Complete abandon and a total union of the physical and energetic body in a way I've never felt … and all in complete safety. Woman (Sydney)
.
Thank you Bella, I can't tell you what a difference the session made between my boyfriend and I. Woman (Sydney)
.
It was a chance I took coming to see you as I wasn't sure how my partner would take it, but I think it paid off in many ways and we are still seeing the benefits even now, a month later – thank you, Bella, for facilitating this for us!  And thank you for a very special evening and for sharing your wisdom and knowledge with us.  You are a very special lady and I hope that we can meet again in the not too distant future, even if it's just for a cup of tea and a chat. Couple (Sydney)
.
Dear Bella. We are now back in the "real world", and both have the most incredible memories of Friday night. Truly a most spiritual encounter.  Thank you for kindness, honour and understanding. You've positively changed our futures.  I hope we may meet again.  Couple (Sydney)
.
COURSES AND QUALIFICATIONS
Access Consciousness, Foundation, Levels One, Two and Three, Body Processes.
Access Bars Facilitator Training 2014
Prioritise Your Pleasure – Online Course for Women 2014
Lomi Lomi Massage 2013
Energetic Orgasm, Yoni and Lingham Massage, Awakening Within Foundation 2011
Sex and Relationships Coaching with Andrew Barnes 2011
Dakini Mentorship Training Sacred Sexual Priestess Training with Triambika from the Ecstatic Awareness Institute 2011
Tantric Massage 2010
Discovering Oneness – London Tantra Weekend with Luba Evans 2010
Sacred Sexuality Practitioner Training with Baba Dez and Triambika from the Sedona Temple 2010

Tantric Shamanic Bodywork with Carlos Jalon 2010

Dancing the Divine – The Unleashing, Unfolding the Feminine Flower, The Course (These courses were a major investigation into feminine sexual energy.) 2010

Two day private Tantric Bodywork training with John Hawkens from The Tantric Path, UK. 2010

Quodoushka Level 1 and 2 (Native American Indian Sacred Sexualty Teachings) 2009

Recapitulated Shamanic De-Armouring (a 14 day process where we used our sexual energy and breathing techniques to smash the body's defensive armouring, freeing our minds and bodies from patterns which limit us, and gaining the ability to let sexual energy move freely through the body.) 2009

Wild Nights – based on the work of David Deida  2009

Sexological Bodywork Home Study Course, New School of Erotic Touch, 2009

Thai Massage Level 1 and 2

Five Rhythms and Contact Improvisation Dancing. Dancing has taught me the most about myself and about moving energy in my body.

Reiki Level 1
.
Do let Bella that you found her on the Yoni Whisperer website