Tantra Presence Breath Grounding
Tantra Presence Breath Grounding Bodywork Women Brisbane with Aleena Aspley
YONI WHISPERER TANTRA BODYWORK
SESSION ONE
 PRESENCE, BREATH & GROUNDING BODYWORK
.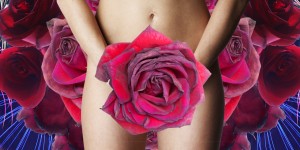 .
TANTRA KINKASSAGE® for women, is a bodywork session specifically designed to address being present in the moment. The main focus of her very first Yoni Whisperer bodywork session is to completely relax and feel grounded in her body.
Being grounded and present in the moment, combined with Tantric breath-work and my Kinkassage® bodywork techniques, gives a women the opportunity to slow down her brain waves, into very low Theta brain waves.
During your Tantra Kinkassage session, you will be coached to breath deeply and slowly to circulate your chi (energy) into every cell of your female body. My specialized buttock relaxation bodywork will assist you to profoundly relax and my chi nei tsang abdominal massage will completely relax your stomach, bowel and internal organs.
My Yoni Whisperer Bodywork studio, is a SAFE place, for a woman to fully surrender and forget about work, her busy lifestyle and the outside world.
At the end of your Tantra Kinkassage session, I will ask permission to slowly massage your breasts, and if you feel comfortable, and wish to venture further, you will receive an external vulval massage.
Tantra Presence Breath Grounding
SESSION STRUCTURE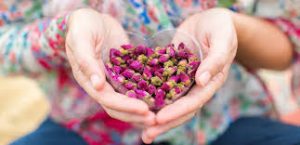 On arrival, we will have a full discussion about your sexual health. I will allow an hour to chat to you and write down a full sexual health history. We will talk about the issues you wish to address during your Yoni Whisperer Bodywork session / sessions.
The goal of Yoni Whisperer Presence, Grounding & Relaxation Bodywork is to  holistically address any issues that may be holding you back from being a truly sensual awakened and sex positive goddess!
.
.
WHAT TO EXPECT IN YOUR TANTRA KINKASSAGE SESSION?
A Comfortable, Relaxing and SAFE Environment
A Friendly Positive Experience
Deliciously Light Sensate Touch
Warm Coconut Oil
My exclusive Tantra Kinkassage Duality Bodywork Techniques
Transformational Touch to Awaken MORE Pleasure
Breath, Movement and Intention Tantric Coaching
Bootylicious Buttockassage Bodywork
Slow and Stimulating Breast Massage
Chi Nei Tsang Abdominal Massage
SLOW Yoni Whisperer Bodywork
Profound Relaxation into Theta Brain Waves (Zero Brain Chatter)
Somatic Sex Education
A Comfortable and Relaxing Environment
A Safe and Positive Experience
Kinkassage® is a Registered Trademark of Aleena Aspley Australia
.
.
.
.
.
MY FIVE UNIQUE SESSIONS OF
YONI WHISPERER BODYWORK
#1

Tantric Presence, Breath & Grounding External Intimate bodywork

#2

Relaxation & Internal Vaginal Mapping to open to pleasure & release trauma

#3

Bliss Body Pleasure Mapping combined with more Vaginal Mapping Bodywork

#4

Orgasmic Mapping Bodywork (Exploring different Vaginal Orgasms)

#5

Exploring, Experiencing & Understanding Tantric Kink with Domination
.
---
.
TANTRA PRESENCE BREATH & GROUNDING (Session One)
.
.
FEMALE AWAKENING MAKEOVER BODYWORK
.
.
FEMALE ORGASMIC MAKEOVER BODYWORK
.
.
---
Click on the Profile Pictures below to be taken to your chosen Practitioners Webpage