Laura-Doe Byron Bay
Laura-Doe Byron Bay Sexological Bodyworker Tantra Massage
CERTIFIED SOMATIC SEXOLOGIST – SEXOLOGICAL BODYWORKER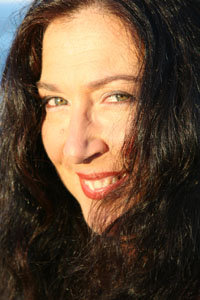 Laura-Doe has trained with David Deida, Barbara Carrellas, Joseph Kramer and a number of other leaders in the field of Sacred Sexuality. She has a professional qualification in Sexological Bodywork and is a member of the Somatic Sex Educators' Association of Australiasia (SSEAA). She has presented the workshops that make up the yOniversity curriculum both in Australia and overseas and also offers individual sessions to men women and couples.
.
Laura-Doe, is an educator and sexual health activist, an award-winning pleasure and embodiment coach, a passionate sexual health activist and a comedienne singer/songwriter. She has been teaching for over 25 years and has trained with many of the leaders in conscious sexuality. A professional member of ASIS, SSEAA and ASCSB, Laura-Doe is available to run workshops or give presentations for your group or community. Contact us to discuss her coming to you, or scheduling a workshop around your timeframe. Laura-Doe is also the creatrix of the Absolutely Vulvalicious cushions – amazing and beautiful, 3D educational art pieces.
Founder and facilitator, Laura-Doe, offers individual self paced discovery programmes for men, women and couples, Gentle Genital Trauma Release sessions, a wide range of workshops as well as entertaining and informative presentations for groups and events including her hilarious comic cabaret Vaudeville of the Vulva.
For many of us the issues around women's capacity for pleasure start with a chronic lack of education about how our bodies are elegantly and naturally designed to experience it! The yOniversity flagship courses and now our groundbreaking DVD about women's arousal anatomy present the details that have been systematically removed from medical textbooks since the Victorian era. There's also new research about how our brain and nervous system contribute to pleasure that has only been discovered in the past decade. It is essential information for all women and the men who love them.
Laura-Doe Byron Bay
CONTACT ME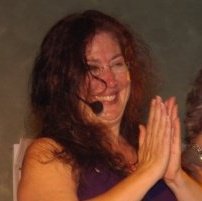 Ms. Laura-Doe,
Byron Bay, NSW, Australia
Certified Somatic Sexologist (Sexological Bodyworker)
Mobile: 0410 014 914
Email:  lauradoe@yoniversity.com.au
Availablity: To suit your schedule
.

Do let Laura Doe know that you found her on the Yoni Whisperer Website