Trauma Release Bodywork Women
Trauma Release Bodywork Women, Yoni Dearmouring Dearmoring Massage with Aleena Aspley, Somatic Sexologist and Sexological Bodyworker, Brisbane Queensland Australia. 
YONI MAPPING BODYWORK
THREE UNIQUE "AWAKENING" SESSIONS
.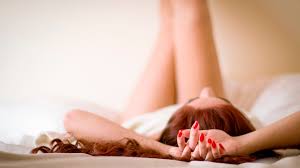 .
Let's celebrate the unlocking of her pure and expansive feminine potential. My Yoni Whisperer Bodywork modality aims to awaken and intimately de-armour a woman to feel more pleasure, dissolving shame and trauma, and enabling her to fully experience her body and connect with her soul, leading to a happy, spiritually elevated, and fulfilling sex life. Life's true essence lies in the discovery of ourselves and living up to our fullest potential.
.
.
---
.
.
YONI MAPPING BODYWORK
(AWAKENING – THREE SESSIONS)
#1 Yoni Mapping Bodywork – Breath, Presence & Grounding
#2 Yoni Mapping Bodywork – Sound Expansion
#3 Yoni Mapping Bodywork – Bliss Body Pleasure Mapping
.
ORGASMIC MAPPING BODYWORK
(ADVANCED – FIVE SESSIONS)
#4 Yoni Orgasmic Mapping – 10 Awesome Vaginal Orgasms
#5 Tantric Domination Kinkassage® – The Multi-Orgasmic Woman
.
.
---
.
.
SESSION ONE
YONI MAPPING BODYWORK
 AWAKENING, PRESENCE, BREATH & GROUNDING
(Allow: 4 Hours)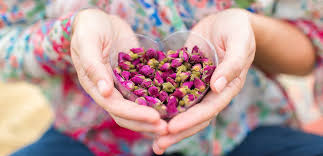 .
YONI MAPPING BODYWORK is an intimate modality and discussion designed specifically for women, aimed at awakening her to new levels of pleasure, both for herself personally and intimately with her partner.
.
.
WHY WOULD A WOMAN BOOK A YONI MAPPING BODYWORK  SESSION?
There are many different reasons:-
She desires a greater sense of connection with her body

She hopes to experience pleasure, perhaps for the first time.

She wishes to connect with her entire body on a deeper level

To stimulate the free flow of vital life force energy

To help her experience emotions such as joy and happiness

This modality helps women learn how to relax and experience the pleasure of receiving.

To understand boundaries, permission, and consent

To learn learn how her intimate anatomy responds to touch

To help to release pelvic floor tension and improve blood flow to the vaginal area.

To release feelings of shame, guilt, and other negative emotions that a woman may have learned about her sexuality.

To learn self-pleasure techniques that she can use at home to further her sexual healing

This coaching modality focuses on awakening women to multi-orgasmic states.
.
.
SESSION #1 – AWAKENING
Your first Yoni Mapping Bodywork session will start with a conversation to discuss your sexual history. I am a professional bodyworker and will always respect your dignity and boundaries. Please allocate at least 3-4 hours for your first session, as we may spend up to an hour chatting before you disrobe and relax on our bodywork table.
All Yoni Mapping Bodywork sessions proceed at a slow and comfortable pace that suits you. This first intimate bodywork session is an opportunity for you to explore the expansive world of your female sensuality and sexuality at your own pace.
.
.
WHAT TO EXPECT?
A one hour chat and full menstruation, pregnancy & sexual history

Boundaries & Consent are

fully discussed

Confidentiality, session structure & permission documentation

Organic Coconut Oil

Breath work, presence and grounding techniques

Intention and energy focus techniques

Full body relaxation to allow intimate blood flow

Sound to dissolve and release trauma

Sound to awaken and open to feel pleasure

Central nervous system & full body muscle relaxation techniques

Intimate Vaginal Mapping Bodywork

Chakrassage (Kundalini Awakening Bodywork)

Chi Nei Tsang Abdominal Massage

Breast & underarm massage

BEFORE YOU GO HOME

A conversation about how you feel after your Yoni Whisperer Bodywork session

Signing off that your boundaries have been adhered to

Solo pleasure practices for you to explore in the privacy of your own home
.
.
HOME PLAY PERSONALIZED EMBODIMENT PRACTICE
After each Yoni Whisperer Bodywork session, I will discuss with you my "Home Play Personalized Embodiment Practice", to awaken your feminine body further, in the comfort of your own home.
Do consider committing to my FIVE sessions of Yoni Whisperer Bodywork to fully receive the benefits of this unbelievable Goddess awakening bodywork modality.
.
.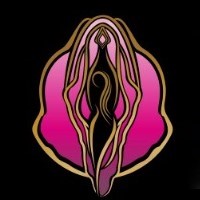 .
.
SESSION TWO
YONI MAPPING BODYWORK
SOUND EXPANSION
(Allow: 3-4 Hours)
.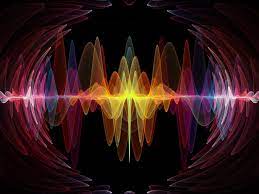 .
Trauma Release Bodywork Women by Yoni Whisperer Aleena Aspley
SESSION #2 – SOUND EXPANSION
Today's focus is SOUND EXPANSION. Using the correct sound can increase pleasure, awaken orgasm, and even elevate an ordinary genital or full-body orgasm into a transcendental out-of-body experience.
.
.
WHY IS SOUND IMPORTANT?
Using sound as a tool to expand arousal and orgasmic energy can be a powerful and transformative practice. Sound has the ability to awaken and stimulate our senses, allowing us to tap into deeper levels of pleasure, connection, and heightened states of orgasmic bliss. When applied to the realm of sexuality, sound can play a profound role in expanding our capacity for pleasure and unlocking new dimensions of orgasmic energy.
.
.
SOUND CAN INTENSIFY PLEASURE!
Sound can increase pleasure, enhance arousal and orgasmic energy is through the use of vocalization. By allowing ourselves to express vocal sounds, such as moans, groans, and sighs, we activate and awaken the sexual energy within us. These vocalizations not only create a deeper sense of connection with our bodies but also serve as a means of releasing tension and inhibitions, allowing us to fully surrender to the sensations and pleasure unfolding within us.
.
.
OPENING HERSELF TO SOUNDS CAN;
Increase her pleasure

Open her to heightened levels of arousal

Move arousal away from her clitoris

Spread arousal into every cell of her body

Facilitate a quicker journey towards orgasm

Assist her to have an expanded full-body orgasm

Turn one orgasm into multiple orgasms

Awaken an out of body explosive Auric Orgasm

Expand her Auric Orgasm into multiples of Luminous Energy Orgasms

Release blocked cellular trauma, opening her to feel pleasure

Really turn her partner on!
.
.
SOUND EXPANSION IS DESIGNED TO ADDRESS:
Trauma (either verbal, physical or sexual)

Vaginal pain especially during intercourse

Dissolve genital scar tissue (external and internal)

Dissolve energetic blockages that can stop a woman from feeling pleasure, the build up of arousal and even the ability to have an orgasm.

Vulvodynia (Vulva Discomfort)

Vaginismus (the inability to experience penetration and intercourse)

To open to pleasurable feelings, perhaps for the very first time

The specific goal is to awaken to pleasure, however, orgasms are welcome and do happen!
It's important to acknowledge that there are many reasons why a woman may have difficulty experiencing pleasure and arousal during sexual intimacy. It could be due to past trauma, negative beliefs about sexuality, physical conditions such as Vaginismus, or a lack of knowledge about her own body and sexual response.
At our Yoni Mapping Bodywork studio, we understand that each woman is unique and we tailor our approach to her specific needs and concerns. We provide a safe and supportive environment where she can explore her body and learn how to experience pleasure in a way that feels comfortable and empowering for her.
Through our Yoni Mapping Bodywork modality, we can help women release physical and emotional tension, rewire negative thought patterns, and discover new ways to experience pleasure and arousal. We work with each woman to develop a personalized plan that includes education, bodywork, and home solo-play practice techniques, all aimed at helping her feel more connected to her body and experience more pleasure and fulfillment in her sex life.
.
.
THEREFORE SOME QUESTIONS TO CONSIDER:
Are  you able to switch off your brain off during sex?

Are you over-thinking?

Are you able to fully relax, when  you are intimate with your partner?

Are you unhappy with your body and appearance for various reasons, and this can affect your self-esteem and confidence including your intimate relationships?

Has your libido decreased after child birth?

Do you have intimate scarring from giving birth or after pelvic surgery?

Have you experience sexual assault or genital trauma?

Have you experienced verbal, psychological or physical abuse and feel shut down emotionally and sexually?

Have you been shamed for being a sexual being?

Have you been shamed for having a high sex drive or no sex drive at all?

Are you on medication that could impact your ability to experience pleasure and orgasm?

Vaginismus – Yoni Mapping Bodywork may also be a helpful modality to release pelvic floor tension and open the vagina to penetration.

Or you have any other intimate issues that we haven't addressed?
.
.
DOES ANY OF THE ABOVE POINTS RESONATE WITH YOU?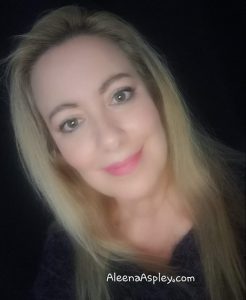 I have a passion for helping people explore and experience healthy pleasure and bliss in their bodies.
The combination of fully-body relaxation, shamanic bodywork, sound, breath-work, energy focus/awareness, and intimate external/internal Yoni Mapping bodywork can be a powerful tool for a woman looking to deepen her personal connection with her body.
It is important to note that Yoni Whisperer Awakening Bodywork is approached with care and professionalism, and that consent and boundaries are always respected.
Do text my mobile phone (0404 449 433) and we can have a chat. I am available to talk to you and I am very giving with my time.
.
.
---
.
SESSION THREE
YONI MAPPING BODYWORK
BLISS PLEASURE MAPPING
EXPLORING YOUR FULL BODY PLEASURE POTENTIAL
EROGENOUS ZONE BODYWORK
(Allow 3-4 Hours)
.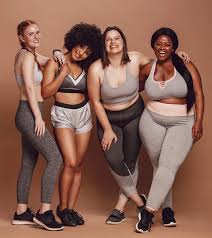 Trauma Release Bodywork Women
#3 BLISS PLEASURE MAPPING BODYWORK
The focus of today's Yoni Mapping Bodywork session is BLISS PLEASURE MAPPING.
It is our desire to inspire full-body female pleasure appreciation. Do ask yourself, are you dedicated to living a full-filled life of bliss and pleasure? In our opinion, it should be every women's ultimate goal.
Pleasure is about being happy, animated and really feeling good about ourselves. Living a life filled with pleasure can make us feel sexier, youthful and more energetic.
Full-body bliss is about feeling utter joy, euphoria and contentment. Losing oneself in a state of bliss during sensual touch, arousal and orgasm should be a number one priority for your female body.
.
EROGENOUS ZONE BODYWORK
Yoni Whisperer Bliss Pleasure Mapping is an erogenous-zone-discovery-bodywork session. The session is designed for women, to discover exactly what turns their body on!  Every human being likes to be touched differently, no two bodies are the same.
Do you know how you like to be touched to feel euphoric, joyous rapturous bliss?

Do you know exactly what erotic touch and sensations turn you on?

Are you able to tell your intimate partner how you like to be touched and aroused?

Are you able to honour your boundaries during intimate moments with another?
.
YOUR WHOLE BODY PLEASURE MAP
Imagine if you had a pleasure map of all parts of your body that responds to pleasure?
Having a plan of dependable pleasure in place, will build anticipation in your life. And anticipation builds arousal which leads to creativity and happiness! Our female body loves to be stoked with anticipation and yearning for what is yet to come. When it comes to pleasure there is really no limits or a defined way of experiencing pleasure. It's all about opening yourself up to new experiences and being intentional and positive about bringing pleasure into your life.
DISCOVER YOUR BLISS PATHWAYS
A personalized bodywork session can assist you to create your own full-body bliss and pleasure map.
The goal of Yoni Whisperer Bliss and Pleasure Mapping Bodywork is to know exactly what turns your body on and be able to tell your partner how to intimately touch, turn on and sensually stimulate your whole female body!
.
.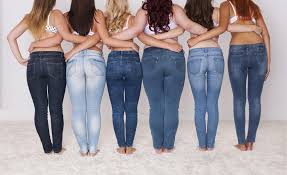 .
.
YONI WHISPERER BODYWORK
FIVE UNIQUE SESSIONS
.
#1 Yoni Mapping Bodywork
#2 Yoni Mapping Bodywork
Sound Expansion – Finding her Voice

Chakrassage (Kundalini Awakening Massage)

Vulva & Vaginal Mapping Bodywork

Vaginal De-armoring – Releasing Cellular Trauma

Scar Remediation Massage (if required)

Clitoral Phimosis — Adhesion Release Bodywork (if required)

Vaginal De-armoring – Releasing Cellular Trauma

Allow 3 to 4 Hours – $300
#3  Yoni Mapping Bodywork
Full Body Bliss Pleasure Mapping

Chakrassage (Kundalini Awakening Massage)

Vulva & Vaginal Mapping Bodywork

Vaginal De-armoring – Releasing Cellular Trauma

Scar Remediation Massage (if required)

Clitoral Phimosis — Adhesion Release Bodywork (if required)

Allow 3 to 4 Hours – $300
 #4 Yoni Orgasmic Mapping Bodywork (Advanced)
Chakrassage (Kundalini Awakening Massage)

Intimate Vaginal Orgasmic Mapping

10 Unique Vaginal Pleasure Spots

Awakening to Luminous Energy Orgasms

Squirting Welcome

Allow 4 Hours – $500
#5 Tantric Domination Bodywork & Orgasmic Mapping
Tantric Domination with Kinkassage® Bodywork

Sensate Bodywork with an arrangement of unique Toys

Domination & Kink bodywork to open the body to profound & heightened pleasure

Chakrassage (Kundalini Awakening Massage)

10 Unique Vaginal Pleasure Spots

Awakening to Luminous Energy Orgasms

Squirting Welcome

Allow 3 to 4 Hours

Session #5 – $300

As a stand alone session – $500
.
---
.
MY CONTACT DETAILS
Ms. Aleena Aspley
Certified Sexological Bodyworker / Somatic Sex Educator
NEO Tantra & Chakrassage Professional
CREATRESS OF YONI WHISPERER BODYWORK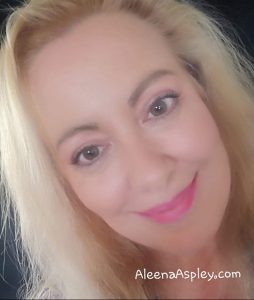 .
By Appointment: Monday to Friday until 9pm
I work occassional weekends – just ask
My Bodywork Directory – www.AleenaAspley.com.au
.