Yoni Massage Bodywork Canberra
Yoni Massage Bodywork Canberra, Womb Massage and Sacred Sexuality Kelly Wolf.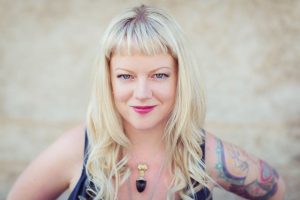 YONI MASSAGE BODYWORK
I believe that every woman, is energetically coded with the power and potential to unlock the secrets of her feminine spirit, and Queen Sheba nature through the awakening of her orgasmic core.
And, that when a woman fully opens to the infinite possibilities of her Orgasmic Potential, then she awakens to the infinite possibilities, not just in her intimate relationships, but in every aspect of her life.
Knowing that women live their entire lives and enter the grave, never unlocking the most potent part of themselves, is the ultimate deprivation of the true feminine spirit and it brings tears to my eyes (literally)!!"
It's why I do this powerful work. At one time I thought I knew all there was to know about the possibilities of my sexuality, but woah, was I wrong. It was during an explosive bodywork session in the USA that I surprised not just myself, but apparently every participant on the course, including the founder, who told me that this was true QUEEN energy.
It's an experience that changed my life. It led me to fully owning my gift and finally acknowledging my true power and purpose: to lead other women to a true orgasmically awakened existence.
.
You are already WHOLE, HEALED, ABUNDANT AND LOVED!
This work will AMPLIFY that!
It will remove anything that's in the way.
The programs and the conditioning.. anything that's not who you truly are!
You are a QUEEN, A WARRIOR, A MAGICIAN & A LOVER!
You want to claim all of who you are! Let's do it!
.
What are Women saying about Yoni Massage Bodywork Canberra
WHAT WOMEN ARE SAYING:
"This was the most amazing massage I have ever had in my life (and I've had a lot!!). Kelly's space is so beautiful, and I always felt completed supported and in control of my session. The body work part of the massage was amazing, it is hard to describe but I felt so relaxed and such a release just from this part of the massage. The yoni massage part felt very much out of my comfort zone when I went for my session, but Kelly was so empowering and respectful that I felt completely safe to experience it. I loved my Yoni Massage so much and cannot wait to book in for more!"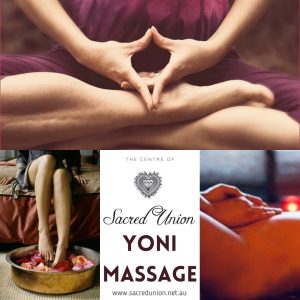 "My yoni massage experience with Kelly was truly magical, sacred, and ultimately life changing! From the moment I arrived she made me feel like I was in a very safe space. She always asked for my permission throughout the whole session which I was very grateful for. I will definitely do this sacred experience with Kelly again."
"Kelly created a beautiful and sacred space for the practice. She made me feel safe and quietly encouraged me with my breathing.
Kelly had a gentle but firm touch which completely relaxed me throughout the full body massage, and I was surprisingly not shy or self-conscious. I left the session feeling light and at peace with myself"
"This was my first yoni massage. I felt called to this session. When Kelly organised the space, I realized there was a synchronicity with the location. The synchronicity confirmed being called to this session. There was a lot of unresolved hurt that needed to be loved. There was a synchronicity with the music – which as I recall a particular song played twice. It felt natural, as if I had been in this healing space a thousand times before. Actually, it was part of the 'Self' I had yearned for all of my life. It opened another dimension of self-love."
"Kelly made me feel very safe at all times in her sacred space. She always asked for my permission before moving onto different areas of my body. At the end of the session I felt like I had been cracked wide open which I had never experienced before."
.
WHAT IS YONI MASSAGE?
Yoni massage is an ancient Tantric practice of applying pressure, and therapeutic massage to the Yoni, in order to relieve tension. The practice of yoni massage is said to open up the receiver's orgasmic potential, bring increased vitality, health and well-being.
This bodywork is sensual. While it may seem that the purpose of yoni massage would be to reach orgasm, this is not necessarily the case. Though Orgasm is certainly possible, a Yoni massage is actually a therapeutic practice and the experience may be more emotional, than sexual for women. There are no goals, no pressures or performances. And… depending on where you are in your journey, your intention may be about exploring the possibilities of expanding your pleasure edge and that's welcome too.
But does yoni massage really yield the benefits it promises?
Can massaging this Sacred part of the body re-sensitise it, to the point of opening up the possibility of much deeper, stronger orgasms?
From my own experience, as well as knowing first hand from clients and practitioners in the Yoni Massage industry. The short answer is..YES! YES! YES!
.
WHO COULD BENEFIT FROM YONI MASSAGE?
Various studies on the subject of female sexuality state that around 7 of every 10 women have difficulty reaching orgasm from intercourse alone, and a further 1 to 2 out of every 10 women do not experience orgasm at all.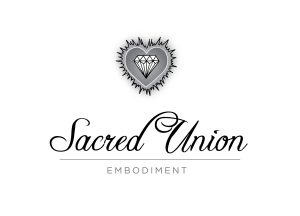 The experience will be different for every single woman. This work is about feeling comfortable in your skin and tuning into your body wisdom. You may also find the practice beneficial if you've experienced sexual trauma. Our body can store unprocessed emotion. In particular, a woman's yoni can hold onto a magnitude of emotional turmoil. This can range from societal conditioning, past sexual trauma, somatic and cellular memories, and belief systems inherited via our ancestral DNA.
Many women struggle to realize the power and importance of connecting with their yoni and re-claiming their sexuality.. until they reach a state of imbalance, pain, medical issues or shutdown.
Other than increased orgasmic potential and recovery from traumatic experiences, yoni massage is a practice and tool to relax and de-stress, increase your vitality and creativity, and to develop a deeper connection with your body.
As a Yoni Massage Practitioner, it is a true honour and privilege to hold this Ancient Sacred Ceremony. I bow down to all of the lineages of those who have held this sacred ceremony for women throughout the ages (even when they had to do it in secret).
.
QUALIFICATIONS:
Kelly is a Mum of two, has a Bachelor of Information Management: Major in Law, is a Reiki Master – Usui, Tiger Reiki, Shiva-Shakti Reiki, Bodytalk Practitioner, Cert III in Psychosomatic Therapy, and Neurolinguistics Practitioner.
Kelly is a Temple of She Accredited Yoni Massage Practitioner and Wharetangata Ora (Womb Massage) Practitioner and has completed intensive study in the USA in Explosive Sexual Healing.
Kelly's yoga and dance training is based in Taoist, Tantric & Egyptian philosophies. As well as being qualified in Vinyasa & Yin Yoga.
.
MY OFFERINGS:
Sacred Union Embodiment
Sacred Union Yoga & Dance
Sacred Sexuality for Women
Yoni Massage
Womb Massage
Yoni Mapping Sessions
Yoni Steaming
Sacred Body Painting
Aphrodisiac Oils
Breast Oil
Retreats
.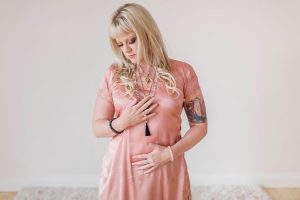 CONTACT ME:
Ms. Kelly Wolf
Certified "Temple of She Yoni Practitioner"
Canberra, ACT
About Kelly: Click Here
Mobile: 0410 261 132
Website: www.SacredUnion.net.au
.
Do tell Kelly that you found her on the Yoni Whisperer Website