Womens Sexual Health Auckland
Womens Sexual Health Auckland New Zealand with Masseuse Sue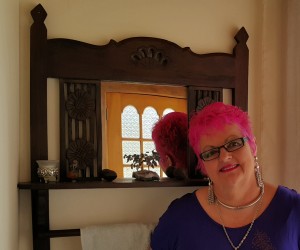 Hello my name is Sue. My massage studio is located in South Auckland. I am a nurse with experience including obstetrics, gynaecology, theatre nursing, AT&R and palliative care.  Further to my nursing degree, I have completed the following sexuality course: A Foundation Course by Sex Therapy New Zealand Limited.  This ensures that I am able to offer you a discussion about your sexuality in a safe environment without any judgement or censure.
PAMPER YOUR BODY
Sue offers Relaxation Massages, Hot Stone Massages, Reflexology and Reiki.  By using Tui Balm waxes, this introduces aromatherapy to your massage.  Relax back in a private area on a heated bed to ensure your comfort.  The room is full of healing crystals to create a beautiful and relaxing feeling.    Aura-Soma products are used to cleanse energies from other sessions.
SESSIONS FOR WOMEN
Often the sensual touch of massage allows you to feel free enough to let go of your stresses, the safety offered by the room is very nurturing for my clients.  I feel massage offers my ladies the chance to enjoy touch with no expectations of giving anything back. Often the stresses of life drain women.  The women of today face so many demands from partners, children and possibly work where their energy is often consumed.
My client's well-being is sacred to me and I am honoured to give others a chance to recharge without interruptions.  All personal discussions are held in total confidence, the subject is whatever my female client wishes to discuss.  Or treatments can be given with just music.  If the weather is suitable there is an outside area to continue discussions, if you wish, after the massage.
Located in South Auckland; Sue works from her rustic farm house away from the stresses of day to day life.  Enjoy a home environment with a healing room for you to relax in.
SESSIONS FOR MEN – Click Here
I do massages for men as well including offering support if you have anything worrying you.  Again this is the chance for you to relax and enjoy touch in a non-judgemental environment.  Deep tissue massage is available on request for those tight muscles.
SESSIONS FOR COUPLES
Sessions to teach you to massage your partner is by arrangement; call me to discuss your requirements.  These sessions are individually priced depending on what you wish to learn.  You will be working directly on your own partner. Learn to safely massage with quality products.  Not only will I teach you the strokes required but also the hygiene and safety aspect of massage.
SENSORY PLAY AND MASSAGE
Are you looking too introduce or experiment with a few new sensations such as blindfolds or restraints?  Since I have experience with BDSM I can lend you into this area and show you how to incorporate such items to lift your massage from just a massage to a more sensual massage of your partner.  Again you are safe in the hands of your partner with me just guiding.  Information regarding safety and equipment will be given.
BOOKINGS

Bookings are made with time allowed in case a client is running late. We are all under enough stress so the added pressure of worrying if you are five minute late for your appointment is just another stress that I can alleviate.  A chat before and after the session allows a better relaxation response to take place.
I welcome those just wanting to relax and ease out the stresses of a busy lifestyle or maybe you have a sore area that needs a bit of work.  Do you need to get back in touch with your body through intuitive touch? Whether you are a mum being pulled left right and centre by the kids or a workman with a sore back you are welcome to contact me by phone or email.
Womens Sexual Health Auckland
CONTACT ME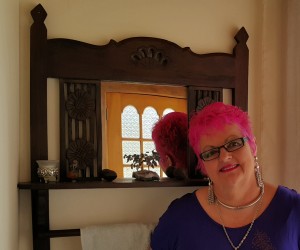 Sue
South Auckland, New Zealand
Mobile Phone: 0274 682 227
Website: www.EroticTouch.co.nz
Please allow a few minutes to chat with me to ensure the booking is correct for your needs.  Let me know where you have found out about this practice. I will ask if you have any allergies and what medications you are on.  Any health conditions are also discussed to ensure a safe massage is offered and tailored to your needs.  If I am not able to take you call just leave a number where I can contact you.  I do not answer my phone if I am in a session.
Do let Sue know that you found her on the Yoni Whisperer Website