TANTRA YONI MAPPING BODYWORK BRISBANE
Tantra yoni mapping bodywork brisbane with Q trained by Aleena Aspley of Kinkassage
YONI WHISPERER BODYWORK
INTIMATE BODYWORK FOR WOMEN
Brisbane – A Yoni Whisperer Bodywork session, helps a women to unwind, relax and dissipate stress hormones. Your session can be purely for pleasure and relaxation, or it can be for a healing of your female well-being. It helps to boost the immune system and lower high blood pressure. Yoni bodywork with its light touch is known to assist with reaching complete bliss and total relaxation.
TANTRA YONI MAPPING BODYWORK BRISBANE
YONI AWAKENING BODYWORK
Bodywork will assist you to completely relax and safely surrender. A Yoni Awakening Bodywork session with me, will assist you to get back in touch with your femininity. Together, we can unleash the feminine Goddess within.
TANTRA YONI MAPPING BODYWORK BRISBANE
FEELING GOOD ABOUT YOURSELF

When a women feels good about herself, she becomes self-empowered, knowing her true reality and her feminine energy is released. Yoni bodywork is a gentle, soothing and relaxing experience, that brings about waves of pleasure, which unlock heightened awareness and liberation of both the mind, body and self-love.
Physical or mental disturbances that affect a woman's ability to unwind and receive pleasure can include stress, body image issues, unhappy sex life, uneven work / life balance, poor or unsatisfactory intimate or personal relationships, and anything that may act as a blockage for receiving pleasure.
TANTRA YONI MAPPING BODYWORK BRISBANE
AWAKEN YOUR FEMININE BLISS & PLEASURE
If you are seeking to improve your sex life, experience full body orgasm, feel comfortable in your own body, improve your hormone health, if you have experienced sexual abuse or vaginal trauma, vaginal pain from genital scars caused by a medical procedure, vaginal scarring from giving birth, decreased libido, an inability to let go and surrender during sex, or if there are unprocessed injuries which cause Yoni pain, dryness and tension. Any one of these issues, can hinder your female ability to experience bliss, pleasure and orgasm in your sex life.
TANTRA YONI MAPPING BODYWORK BRISBANE
MY YONI WHISPERER TRAINING AND BACKGROUND
I have completed my training under the supervision of "The Yoni Whisperer" Aleena Aspley from Brisbane. Aleena is one of Australia's most reputable trainer and practitioner of Yoni Awakening Bodywork AND Yoni Orgasmic Mapping Bodywork through her registered trademark Kinkassage®.
TANTRA YONI MAPPING BODYWORK BRISBANE
MY FEMALE CLIENTS
All my female clients are wonderful women, who, for some, are looking for relaxation and well-being. While some are looking for healing, others are looking for spiritual meaning and mysticism.
They are looking for relaxation of the body, mind, soul and spirit, and, for something new that will bring them a feeling of wholeness and healing. To feel alive again and to receive the benefits of Yoni Healing Bodywork. To integrate with their own healthy sensuality and sexual energy, and to let go of negative energy by re-kindling the light that is feminine energy.
For a woman it is about rediscovering her Goddess power within which leaves her feeling empowered, satisfied and fulfilled in her role as a woman.
When a woman rediscovers her Goddess power within, she is able to realise it is more orgasmic and self-fulfilling to simply receive pleasure and sensations from another without the expectation of having to give anything of herself back in return.
I invite you to take time out for yourself and I look forward to meeting you.
Relax and let me take you on a journey with my Yoni Awakening Bodywork and Yoni Orgasmic Bodywork.
.
TANTRA YONI MAPPING BODYWORK BRISBANE
YONI AWAKENING BODYWORK
BEGINNERS – AWAKEN, STIMULATE & DE-ARMOUR
TO FEEL PLEASURE, PERHAPS FOR THE FIRST TIME!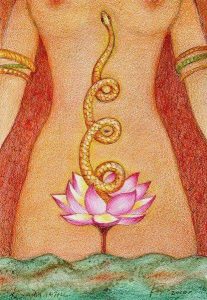 Awakening Bodywork can be the first step in awakening your sexual being.
During your Yoni Awakening Bodywork session, you are given time to feel your body being slowly explored and relaxed safely without goals. A sacred and safe space is created in which your female body can surrender to touch, release stress and feel more alive while staying fully present and in the moment.
An internal Yoni Awakening Bodywork session can open your female body to pleasure, relieve negative sexual issues and negative images of oneself.
TANTRA YONI MAPPING BODYWORK BRISBANE
MY RECOMMENDATION, PLEASE CONSIDER BEFORE YOU BOOK YOUR YONI BODYWORK SESSION
I recommend three Yoni Awakening Bodywork sessions to awaken, stimulate energy and de-armour your Yoni / body.
After you have experienced THREE Yoni Awakening Bodywork sessions, I will recommend that you then consider "EXPANDING" your feminine orgasmic pleasure further, by booking TWO ADVANCED Yoni Orgasmic Bodywork sessions.
TANTRA YONI MAPPING BODYWORK BRISBANE
THE YONI AWAKENING BODYWORK PROCESS
I begin every Yoni Awakening Bodywork session with a short consultation. During this time I will explain each step of the session so that you are fully aware of the process we will take. You will be encouraged to communicate your comfort levels as each area of your body and Yoni will have different receptive reactions and results to my touch.
Some areas of the Yoni are designed to release pressure, tension and negative energy. Much like an acupressure massage, where certain areas of tension present tightness or discomfort, so too can areas of your vagina.
Considering this, I practice applying gentle pressure to any areas of tension for a short period of time and then release. When I return to the same spot, it is often noticed by my clients the tension has been lifted and the second application of pressure has now become comfortable. With the release of this physical tension within the Yoni, you may also begin to feel mental clarity and relaxation.
TANTRA YONI MAPPING BODYWORK BRISBANE
YONI AWAKENING BODYWORK
AWAKEN, STIMULATE AND DE-ARMOUR
TO FEEL PLEASURE, PERHAPS FOR THE FIRST TIME!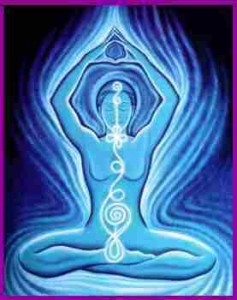 YONI AWAKENING
A Yoni Awakening Bodywork session can assist a woman to enter into a down-regulated meditative state on consciousness. In a deep relaxed state of being, like a blossoming flower, a woman's body can open into elevated dimensions of unbelievable orgasmic potential.
Awakening the Yoni, and female pelvic cavity, with specialized Yoni Orgasmic Mapping Bodywork can assist a woman to tap into her dormant female sexual energy.
YOUR COMPLETE RELAXATION
A Yoni Awakening Bodywork session explores external vulva and internal vaginal de-armouring. The main focus of a Yoni Awakening Bodywork session is awakening pleasure in other parts of the female genitals, where the focus is not purely concentrated on the clitoris.
TANTRA YONI MAPPING BODYWORK BRISBANE
THE YONI ORGASMIC BODYWORK PROCESS (ADVANCED)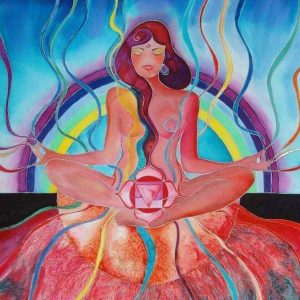 A Yoni Orgasmic Mapping Bodywork session, explores the soft folds inside the Yoni to awaken a women into bliss, pleasure and orgasm. Because of the media's main focus on the clitoris, many women's orgasms are strictly clitoris focused.
A Yoni Orgasmic Mapping session allows a woman to be able to fully let go, relax, forget about her day, and feel pleasure in different parts of her Yoni, pleasure that she may have never felt or experienced before!
It is my technique to begin with a small orgasm and then build up the intensity of each orgasm that you experience. I will teach you how to spread your orgasmic energy, so your session can flow into multiple Luminous Energy Orgasms.
TANTRA YONI MAPPING BODYWORK BRISBANE
FULL-BODY LUMINOUS ENERGY ORGASMS FOR WOMEN
It is my goal as an Sacred-Intimate-Sensuality-Coach to assist your feminine body to awaken and expand your life force energy, into every cell of your body, through the use of breath, arousal, sound and intention.
Unlike clitoral orgasm, which is often the most superficial and shortest orgasm a women can experience, Full-Body Luminous Energy Orgasms can offer a once-in-a-lifetime moment of pure euphoria. A euphoria that restores the female energy, refreshes the mind and invigorates the female body like never before! It is my goal to teach you how to have multiple orgasms, one after another!
TANTRA YONI MAPPING BODYWORK BRISBANE
RECONNECT WITH YOUR FEMININE SEXUAL ENERGY
Modern life teaches us that our body, particularly women, is a commodity that is for exploitation and seduction; sometimes simply to survive. Reconnecting or strengthening your connection with your life force energy and expanding it through a women's Yoni / Heart connection can leave you feeling vibrant, light and buzzing for days.
Yoni Orgasmic Mapping Bodywork can release the most intense physical, emotional and spiritual sensations for many women leaving them feeling a deep spiritual bliss and emotional peace.
When a woman truly experiences receiving without judgement, expectations or anything in return, she will feel sacred, honoured, special and truly loved.
TANTRA YONI MAPPING BODYWORK BRISBANE
ABOUT ME
is a quirky and intelligent man who takes exceptional care of his appearance.  Quintin has a caring and nurturing personality and it is his desire, to give you the very best high-end Yoni Whisperer Bodywork session. by Kinkassage®
When you meet him you will instantly recognize a warm and safe man, a professional man, and a pretty cute one too!. Do not be concerned though, you won't be intimidated in his company, for he is a completely natural and realistic human being.
His up-scale relaxation studio provides a sanctuary away from the streets. Adorned with candles, Egyptian cotton towels, organic body oils and luxurious Aesop body products Q's Kinkassage relaxation service is not only warm and friendly, but with a hint of day spa decadence.
Whether you are new to erotic relaxation, or an avid pleasure seeker, Quintin will be able to find a connection with you and use that toward establishing an intimate and relaxing time together.
His unique gift is putting women at ease. His pleasure is seeing your happiness, bliss and fulfillment.

TANTRA YONI MAPPING BODYWORK BRISBANE
MY CONTACT DETAILS: 
Name: Quintin
Brisbane / Sunshine Coast / Gold Coast
Phone: 0401 487 597
International: +61 401 487 597
.
TANTRA YONI MAPPING BODYWORK BRISBANE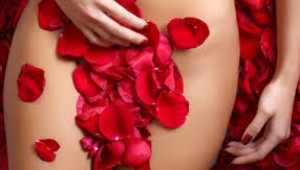 TANTRA YONI MAPPING BODYWORK BRISBANE
Do tell Q know that you found him on the Yoni Whisperer Bodywork Directory