Tantra Massage Brisbane AleenaAspley
TANTRIC HEALING BODYWORK BRISBANE FOR WOMEN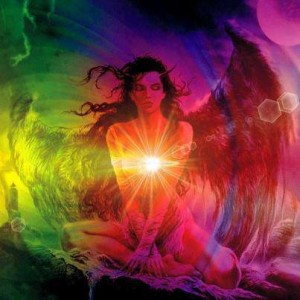 An intimate hands-on session of Healing Heart Connection Tantra Bodywork is often the first step in awakening your sexual being.  During your session you will truly feel your body as it is being relaxed and touched intimately, to be in the present moment, aware, stimulated and truly alive.
Your healing somatic session is a ritual of profound relaxation and the opportunity to awaken the sensual kundalini (chakra) energy, at the base of your spine.  With expert guidance, Aleena will coach you to relax using breathe, sound, presence and intention.  As your personalized session continues, your body may start to tingle as your kundalini energy begins to flow through your entire body.
During your bodywork session, you are given time to feel your body being slowly relaxed safely without goals. You are in a safe space so your body can surrender to touch, release stress and feel more alive while staying fully present and in the moment.
WHAT HAPPENS DURING YOUR TANTRA HEALING BODYWORK SESSION?
Your session begins face down on the massage table with guided relaxation and breathing.  Your COMFORT and sense of SAFETY is of utmost importance to me. I will place my hands on your heart chakra and base chakra and connect with the luminous energy of your body.   The session will go at the speed which you are most comfortable.
As your breathing becomes deeper and your body becomes more and more relaxed, I will begin to calm your body.  My intuition guides my hands as I work with your body's luminous energy.  I will coach you to breathe deeply and assist you to connect with your circular breath, (in through nose, out through mouth) and flow of energy within your body.  My touch is gentle and relaxing, responding to your subtle body's imbalances and emotional needs, as well as deeper, with emphasis on the physical body for muscular relief.
Tantra Massage Brisbane AleenaAspley
TANTRIC HEALING BODYWORK WITH YONI WHISPERER ALEENA ASPLEY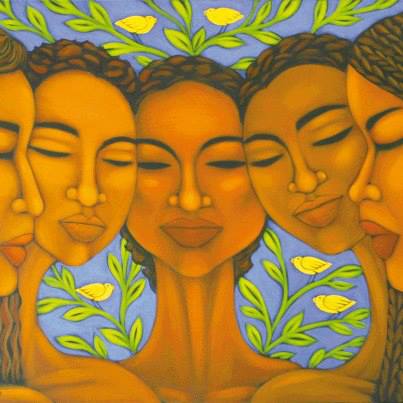 During the second half of your bodywork session, I will ask you to slowly turn over, face up.  I will then gently place my hands on your heart.  As you breathe you may start to feel good, sad, mad, joyous, your mind may wander or think this is silly… Just let yourself have these feelings.  Take a breath and come back to the present moment.
When it feels appropriate, I will begin to awaken your upper body with a slow and gentle touch.  The breasts are the seat to the Goddess' sexuality so this is an appropriate place to start.  The key here is to stay present to the feeling and not go into fantasy.  Imagine that you have never been touched before and simply feel what it feels like receive this slow, gentle touch.   Your entire body, neck, arms, chest, belly, hips, inner thighs, legs, and feet will be awakened slowly and explored as you continue to breathe.  After making sure you are comfortable on your back and feeling safe and connected, the session will gradually flow into Yoni Bodywork if you wish.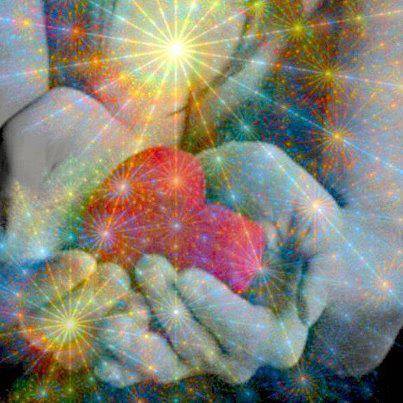 Your Healing Tantra Bodywork session will go one second at a time, one touch at a time. You will be encouraged to let me know how you are feeling.  Often when an intense pleasure or emotion surfaces, we hold our breath.  This shuts off our resources and makes it more difficult to move the energy, so if this happens I will gently remind you to continue taking deep breaths.  Relax, surrender in the moment, and enjoy receiving my caring and intuitive touch.
Slowly, as your session comes to a close, you will be given time to come back and bask in the wonderful energy that has been created.  You will be wrapped in a warm blanket, and allowed to relax and regroup.
At the end of our time together and before you leave, we can chat about your experience and how you are feeling.
SOME OF THE POSITIVES OF YOUR HOLISTIC TANTRA BODYWORK SESSION;
Warm Coconut Oil with Tantra Bodywork
Sensate Touch Techniques
Profound Full-Body Relaxation
Sound, Breath and Intention Techniques
Learning to be fully present in the moment
Learn how to ask and receive exactly what you need
Overcome sexual issues and limitations
Pelvic Release
Shamanic Vibrational Bodywork
Chakrassage Energy Clearing
SAFE and Heartfelt Bodywork Massage
SESSION DETAILS: 
One Hour Tantra Bodywork Session $350 (External Vulva Bodywork only)
2 Hour Tantra Bodywork Session     $450 

(Internal Vaginal Mapping Bodywork)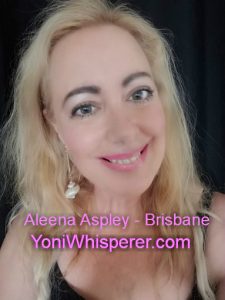 CONTACT: Ms. Aleena Aspley
Certified Somatic Sexologist / Sexological Bodyworker
North Brisbane Queensland Australia
TEXT MY Mobile: 0404 449 433
AVAILABILITY:  Monday to Friday 9am to 9pm
I do work occasional weekends – just ask.
Please give me at least 24+ hours notice when you book your session as my diary fills up quickly.
Tantra Massage Brisbane AleenaAspley
TESTIMONIAL
Hello Aleena – Firstly, thank you for taking me on a very amazing afternoon. I came with a lot of apprehension and nervousness. You put me at ease quickly and guided me on an afternoon of pleasure, I have never experienced before. Without sounding cliché it was truly orgasmic; fingers and hands tingling pleasure…to be exact. I don't think my Cosmopolitan magazines and box-set of "Sex and the City" could have prepared me enough for this. Who would have ever thought, a "prude" like myself would know or feel what multiple orgasms are? Not only did you teach me about my own body, but also that it is okay to be who I am. AMAZING! Thank you Sandra 16/4/14
Do let Aleena know that you found her on the Yoni Whisperer Website