SUBLIME, TRANSFORMATIONAL & INTUITIVE TANTRA KINKASSAGE®
WITH EXTERNAL AND INTERNAL YONI BODYWORK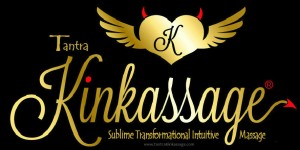 TANTRA KINKASSAGE® is a sensual and erotic Tantra session offering profound intense release, relaxation and external and internal Yoni Bodywork.
If you've tasted the delights of sensual hot oil relaxation and you'd now like to intimately awaken your female energy (Shakti) and discover your orgasmic edge, then TANTRA KINKASSAGE is the ideal session for you to sample the delights of my NEW, up-market and decadent Tantric relaxation.
TANTRA KINKASSAGE – Sublime, Transformational & Intuitive Massage with Internal and External Yoni Bodywork  is structured with the combinations below…
Sensual Tantric / Yoni Bodywork Massage
Sensate Touch Techniques
Breath, Sound, Presence and Movement Techniques to awaken Pleasure
Pelvic Release Bodywork
Duel Sensatiuon Touch
Erotic Pleasure Overload
Shamanic DeArmoring / Vibrational Bodywork
Bootylicious Buttassage and Rosebud Relaxation
Stimulating Music
Intimate External and Internal Yoni Bodywork
Chakra Clearing / Blocked Energy Release
TANTRA KINKASSAGE is a sensual erotic tantra session, that can be tailored to your specific female requirements.
Surrender your body to a private session of  TANTRA KINKASSAGE and awaken your female body to new sensations. You will be taken to a place of exquisite enjoyment and intense bliss, a SAFE place where you can indulge your senses and embrace more hedonistic pleasure. 
TANTRA KINKASSAGE FOR LADIES
TANTRA KINKASSAGE FOR COUPLES
4 Hour Session $900  (2 Hours Each) 

Book now and experience my deliciously creative TANTRA KINKASSAGE.  Awaken your female body to a profound level of full-body pleasure and bliss.
Once you've experienced TANTRA KINKASSAGE, designed just for Ladies, you'll never forget the experience.  Discover what you've been missing.  Schedule your session today!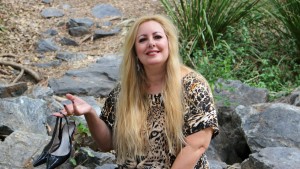 Contact: Aleena Aspley, North Brisbane
Mobile: 0404 449 433
Email: AleenaAspley@bigpond.com
 Availability: Monday to Friday 9am to 9pm