CALGARY, CANADA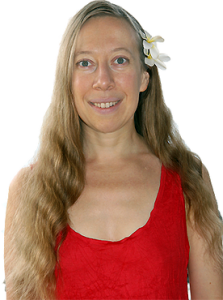 I am a dakini. A sexual healer. A teacher of intimacy.
I practice tantra as a path of yoga, a path of awareness and bliss consciousness.
It has changed my life and I love sharing it with others.
Tantra for me is about love and freedom, living with an open heart and being who you truly are, expressing yourself fully in this world. It's about a deep true heart to heart connection with others. Knowing and accepting who you truly are. Living fully, loving freely.
Letting go of fear and guilt and shame around sexuality makes it possible to experience a true union with your beloved, with God, with the Universe. With yourself. Life is a lot easier this way.
I have studied with many wonderful teachers around the world, Shawn Roop, Kamala Devi, Kenneth Ray Stubbs and many others.
Tantric path has changed my life, made me drop any ideas I had about who I thought I was and helped me find who I really am and what my purpose in life is. It all started 6 years ago when I walked into my first Goddess circle. The transformation began. It's by doing my own work and walking my own path, I can support you on yours.
My work is intuitive and guided. I see the divine in you, I see the beautify within you. I want to create a feeling of deep nourishment for your body, heart and soul. I create a safe space for you to explore your truth. A safe space to talk about your needs, desires, your fears and boundaries. It's the first step. From there, from being clear about what you want and need we can start the journey towards your dreams.
I love my work and I love sharing what I have learned and experienced with others.
I live in Calgary, Alberta with 2 young children.
I'd love to hear from you, if you have any questions about tantra, sexuality or polyamory, feel free to send me a message. Namaste, Rovena
I have been blessed to learn from and work with some of the best teachers of Tantra in the world.
HERE IS A LIST OF THE TRAINING I HAVE COMPLETED:
Urban Tantra Professional Training with Barbara Carrellas
Relationship Tantra with Andrew Barnes
Tantric Counselor Certification Training with Shawn Roop
Sexological Bodywork Professional Training
Pelvic Heart Integration with Deborah Anapol
Yoga of Sex through Joseph Kramer's EroSpirit Research Institute
Dakini Coaching with Kamala Devi, Maya Yonika and Kypris Aster Drake
Facilitation Training with Len Daley
Sexual Shaman training with Ray Stubbs
Cuddle party facilitation training with Betty Martin
Compassionate Communication (NVC) training with various teachers
Puja coaching with Francoise Ginsberg
Huna energy healing training with Shawn Roop
Warrior Sage spiritual training with Satyen Raja
Reiki energy healing training with Norja Vanderelst
To learn more about Rovena (related to tantra, completely unrelated to tantra and to read about my journey to sexual wholeness and healing) click here
To learn more about what I believe in, how I want to work and live in this world click here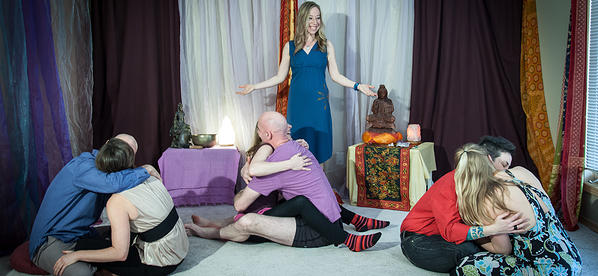 Do let Rovena know that you found her on the Yoni Whisperer Website