MELBOURNE TANTRA MASSAGE WOMEN



Melbourne Tantra Massage Women Yoni mapping sexological bodywork with Carol
YONI MAPPING, TANTRIC PROFESSIONAL AND CERTIFIED SEXOLOGICAL BODYWORKER FOR WOMEN
"Teaching women to reclaim, heal and find joy within their body."
Surrender into a SAFE and sacred place where you have the opportunity to:
Listen to the language of your body
Let go of emotional blocks
Fully release
Access pleasure
Heal issues around the body
Melbourne Tantra Massage Women
YONI MAPPING
Yoni Mapping is a session where you have an opportunity to drop into your femininity to discover and explore yourself on a deep, intimate level. It is about experiencing your body without pressure, without judgement, without a goal.
I create a safe and nurturing space for you to discover and to ask the questions you have always wanted to know about your sexuality and femininity. A Yoni Mapping session can help you work through and achieve many holistic sexual benefits which can include:
.
UNDERSTANDING AND RELATING TO YOUR BODY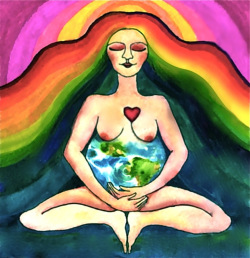 In a society where knowledge is abundant and encouraged, the one area which still remains taboo and secretive is the topic of sexuality. When there is an unspoken agreement not to discuss openly about our sexual bodies, shame, guilt, fear and ignorance become the foundation of how we approach and relate to our female body. The consequence is that we as women become disassociated from our bodies, thus, we can become disconnected from our feelings. It is when we do not relate and own our bodies in all its glorious forms that we forget the beauty of womanhood and create actions which go against our body's wisdom. A Yoni Mapping massage session can assist all female to become more comfortable in owning and accepting all parts of their body's.
Melbourne Tantra Massage Women
YONI MAPPING HELPS RESOLVE AND CLEAR EMOTIONAL BLOCKS
One thing, I have learned in my decade experience as a sex educator, on my own personal journey is that the body holds and carries every experience we have ever experienced. No-ones childhood or teenage years are ever perfect. Sometimes traumas, wounds, abuse can happen not only on a physical level but also verbally which can shut down the female body. This affects our capacity as women to be open to orgasmic pleasure, to be intimate and vulnerable. The female body in particular the Yoni, develops an energetic armour which stays there until conscious bodywork and touch, Holistic sensual touch can be the first step in breaking down the Yoni's armour.
.
ACCESS MORE FEMININE PLEASURE
Women are so fortunate to have so many different areas on their bodies which can give orgastic, mind-blowing pleasure. And what is life, without the ability to tap into pure pleasure? Our female bodies were created to experience many different pleasure states. It is our feminine goddess given right!
When our bodies shift from being in a wounded, contracted state and open into pleasure, happiness and joy can replace feelings of depression and not belonging. As a woman we can begin to see the world through a different lens. Yoni mapping can teach us to tap into our kundalini and open our body into sublime pleasure.
.
BECOME MORE CONFIDENT WITH SEXUALITY
There is nothing more sexy and beautiful than a woman being comfortable in her body and her with her sexuality. You know that woman who steps into a room and has an undeniable charisma which is independent of weight, size, clothes and all other factors which we measure and judge women by?
When a woman has sexual confidence she becomes less of a needy woman seeking validation from others and more of the Queen comfortable within her own sovereignty. When females have access to their inner power, they attract people and situations in their lives which lift, inspire and benefit them.
Melbourne Tantra Massage Women
OPEN PATHWAYS TO INTIMACY
When we are able to access more pleasure and start becoming confident with our sexuality and our bodies we open our hearts which develops and opens pathways for greater intimacy in our personal lives.
Without intimacy, we lose deep, meaningful connection with life, with spirituality, with ourselves and within relationships. Intimacy opens the way to vulnerability which is the core foundations of healthy relationships with us and with others. It is my personal passion that I believe the most valuable relationship is first and foremost with ourselves first.
.
RECONNECT WITH OUR LIBIDO, VITALITY AND FEMININE POWER
When a woman begins to consciously work with sexuality, she begins to connect with her vitality, libido and power. Sexuality, desire and power are intimately connected and brings out the ultimate goddess within. This goddess may be a sultry goddess; she may be a healing goddess or a huntress goddess. When we connect with the most powerful parts within ourselves we access the best and strongest person we are capable of being. When we are in tune with our body, we gain energy, vitality and freedom. And we learn to fall in love with life, its adventures and ultimately ourselves.
.
SPECIALIZING IN SEX AND INTIMACY COACHING FOR WOMEN
Yoni Mapping
Sexological Bodywork
Sexual arts coaching
Intimacy concerns
Holistic Sexual Healing
MELBOURNE TANTRA MASSAGE WOMEN

CONTACT ME:
Carol,
Intimacy Coach / Tantra Professional
Certified Somatic Sexologist (Sexological Bodyworker)
North Melbourne Victoria
Mobile: 0450 056 698
Facebook: Click Here
.
.
Do tell Carol that you found her on the Yoni Whisperer website