MAROOCHYDORE TANTRA MASSAGE WOMEN
Maroochydore tantra massage women with pauline ryeland sexological bodyworker
Your sexual energy is your life force and when it not fully activated it can effect you in all areas of your life including, health, emotional well being, relationships, intimacy, work and finances. Pauline is passionate about raising your sexual vibraton or energy so that you can live life fully. It doesn't matter with you are single or in a relationship. You can learn to use your sexual energy in many ways in your life, not just as an added boost in the bedroom.
.
SO WHAT'S HAPPENING IN YOUR WORLD?
Pauline works with women who are experiencing challenges in any area of intimacy, relationships, sexuality and sex. She works with women who have challenges experiencing orgasm, lost interest in sex and who are carrying the woundings of sexual abuse. As well as women who are wanting deeper connections with themselves and / or partners & who want to take their intimate lives to a deeper level.
Maroochydore Tantra Massage Women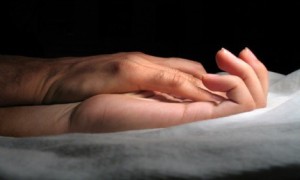 PAULINE USES A COMBINATION OF:
Sex education
Specific exercises
Breath work
Essences
Energy healing
Releasing pain from the body
Psychic-kinetic massage
.
BENEFITS FOR WOMEN
To enable women to experience orgasm who are unable to;
Experience deeper orgasm
Experience body orgasms
Increased energy
Releasing sexual trauma from the body
Heal past woundings from relationships
.
BENEFITS FOR COUPLES
Connecting deeper together sexually and spiritually
Chakra merging
.
OTHER BENEFITS
Clearing sexual and relationship challenges
Aligning and balancing your mind, body and spirit
Releasing cellular memories from the body
Increasing orgasmic & sexual energy flow
Emotional releasing
Increasing vitality and energy
Expanding creativity
Opening to bliss
.
"I am passionate about people living full vibrant sexual lives. When your sexual energy or vibration is raised everything in life flows. You will have more vitality, more energy, better health, better relationships, better business and productivity and more cash flow."
.
CONTACT DETAILS
Ms Pauline Ryeland
Certified Sexological Bodyworker / Somatic Sexologist
Tantra Professional
Maroochydore
Sunshine Coast, Queensland, Australia
Mobile: 0411 701 594
Website: www.PaulineRyeland.com
Email: pauline@paulineryeland.com
Maroochydore Tantra Massage Women
Pauline Ryeland, is an Intimacy Whisperer and works as a Relationship & Intimacy Coach & Educator. Pauline sees men & women, singles or couples who are experiencing challenges in any areas to do with intimacy, relationships, communication, sex & everything in between.
Pauline teaches Tantra to couples to deepen their intimate connection and love making.  She also works with libido challenges for both women and men as well as helping men overcome their sexual performance challenges.
Pauline Ryeland is also a Certified Sexological Bodyworker, Somatic Sexologist, Master Practitioner of Neuro-Linguistic Programming (NLP), Advanced Subconscious Reprogramming & Errikson Hypnotherapy, a Results Coach & Performance Consultant.
Pauline has trained with Kenneth Ray Stubbs, the Sexual Shaman as well as trained with Barbara Carrellas around spiritual orgasm.  She is also a Reiki & Spiritual Healer, Angel Intuitive, Crystal Healer, Tantric Energy Body worker, does Access Consciousness -The Bars & Healing Massages.  She also draws on her experience in Spiritual Sexuality trainings as well.
She combines all of these skills into a giant melting pot and adds her own blend of NLP practices, coaching and processes together with general education around intimacy, connection & sex.
Do let Pauline know you found her on the Yoni Whisperer Website