Female Awakening Makeover Bodywork
Female Awakening Makeover Bodywork and the Yoni Whisperer Official Webpage
FEMALE AWAKENING MAKEOVER
A THREE SESSION BODYWORK PACKAGE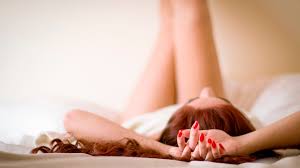 .
Let's celebrate opening up into your pure and expanded feminine potential. The goal of our Yoni Whisperer "Female Awakening Makeover" Bodywork is to open, awaken and dearmour, so a woman can completely feel inside her whole body and be able to tap into her soul and live a happy, spiritually elevated and full-filled life. The true essence of life is completely discovering ourselves and living our life to our fullest potential.
.
.
YONI WHISPERER "TANTRIC" BODYWORK
SESSION ONE
 PRESENCE, BREATH & GROUNDING BODYWORK
Session Duration: 3 – 4 Hours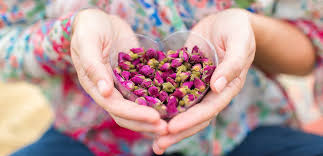 .
YONI WHISPERER BODYWORK & TANTRA KINKASSAGE® for women, is a beginners NEO Tantric bodywork session specifically designed to address breath work, being present in the moment, to completely relax and feel grounded in her body, relieve muscle tension, improve blood circulation, awaken the body's chakras and address any energy blockages that exist within her body.
Being grounded and present in the moment, combined with Tantric breath work and our Yoni Whisperer / Tantra Kinkassage® bodywork techniques, gives a women the opportunity reduce stress and anxiety and stimulate the free flow of vital life force energy. In addition Tantric bodywork boosts full body relaxation and profoundly entices the brain into very low Theta brain waves. – the feeling that physical boundaries have completely dissolved.
SESSION STRUCTURE
We will begin your Tantric Kinkassage Bodywork session with a chat and we will take a full sexual history. We work in a professional capacity and your dignity and boundaries will always be honoured. Do allow at least 3 hours, for your first session, as we may chat for an hour, or more, before you are asked to disrobe and relax on our bodywork table.
Your Tantric Kinkassage session will go very slow and at your own pace. Your first bodywork session is an opportunity to dip your toes, so to speak, into the wildly expansive world of your female sensuality and sexuality.
You will receive a Tantric Kinkassage® (coconut oil) full body massage. It is our goal to have you feel very relaxed and comfortable in our presence. As this is your first experience, of a Yoni Whisperer and Tantra Kinkassage® Bodywork offering, your bodywork session will include a breast massage, Chi Nei Tsang abdominal massage and external vulva massage.
YONI WHISPERER / TANTRIC KINKASSAGE BODYWORK
A one hour chat and full menstruation, pregnancy & sexual history
Boundaries fully discussed
Confidentiality, session structure & permission documentation
Full-body coconut oil relaxation
Breath work, presence and grounding techniques
Intention and energy focus techniques
Body alignment to allow blood flow into every cell
Sound to dissolve and release trauma
Sound to awaken and open to feel pleasure
Central nervous system & full body muscle relaxation techniques
Chakra activation
Chi Nei Tsang abdominal massage
Breast & underarm massage
This session ends with an external vulval massage
BEFORE YOU GO HOME

A conversation about how you feel after your Yoni Whisperer Bodywork session
Signing off that your boundaries have been adhered to
Home Play Bodywork for you to practice in the privacy of your own home
Our Yoni Whisperer Bodywork studio, is a SAFE place, for a woman to fully surrender, relax and forget about work, her family, her busy lifestyle and the outside world.
.
.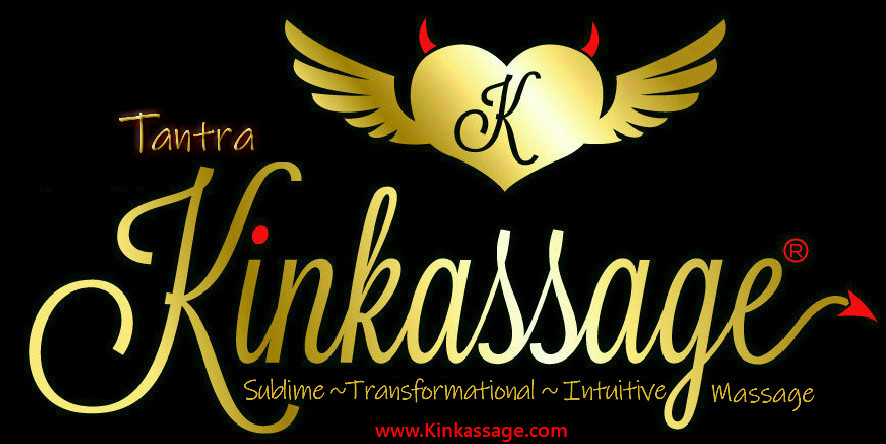 .
---
.
VAGINAL MAPPING AWAKENING BODYWORK
SESSION TWO
RELEASE TRAUMA & PAIN <> DISSOLVE SEXUAL ENERGY BLOCKAGES
Session Duration: 2 Hours+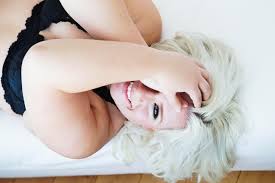 Female Awakening Makeover Bodywork
YONI WHISPERER VAGINAL MAPPING BODYWORK IS DESIGNED TO ADDRESS:
Trauma (either verbal, physical or sexual)
Vaginal pain especially during intercourse
Dissolve genital scar tissue (external and internal)
Dissolve energetic blockages that can stop a woman from feeling pleasure, the build up of arousal and even the ability to have an orgasm.
Vaginismus (the inability to experience penetration and intercourse)
To open to pleasurable feelings, perhaps for the very first time
The specific goal is to awaken to pleasure, however, orgasms are welcome and do happen!
There are many women, who have never experienced the feeling of pleasure and arousal from being intimately touched, she can freeze during sex, cannot stop thinking negative thoughts or switch her brain off, she can be shut down sexually from the experience of sexual assault, she cannot have intercourse at all due to Vaginismus or if she does have an orgasm, it is a quick and intense pleasurable release and then her female body feels so sensitive, she does not want to be intimately touched any longer (the experience of don't touch, I now feel too sensitive)
THEREFORE SOME QUESTIONS TO CONSIDER:
Can you switch off your brain off during sex?
Are you over-thinking?
Are you able to fully relax?
Are you unhappy with your body and how you look in the mirror?
Have you lost your libido after child birth?
Do you have genital scarring from child birth or surgery?
Have you experience sexual assault or genital trauma?
Have you experienced verbal, psychological or physical abuse and feel shut down sexually?
Have you been shamed for being a sexual being?
Have you been shamed for having a high sex drive or no sex drive at all?
Are you on medication that may stop you from feeling pleasure?
Do you experience Vaginismus and can't open to vaginal penetration?
Or you have any other intimate issues that we haven't addressed?
.
.
DOES ANY OF THE ABOVE POINTS RESONATE WITH YOU?
A Yoni Whisperer Awakening Bodywork session is a journey of fully-body relaxation, shamanic bodywork, sound, breath-work, energy focus / awareness and intimate external & internal Awakening Yoni Mapping bodywork.
.
.
---
.
BLISS PLEASURE MAPPING BODYWORK
SESSION THREE
LET'S CREATE YOUR FEMALE FULL-BODY PLEASURE MAP
TO DISCOVER YOUR PLEASURE POTENTIAL
Duration: 2 Hours+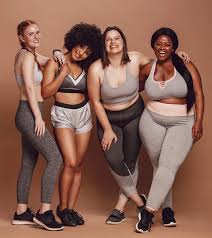 Female Awakening Makeover Bodywork
BLISS PLEASURE MAPPING BODYWORK
It is our desire to inspire full-body female pleasure appreciation. Do ask yourself, are you dedicated to living a full-filled life of bliss and pleasure? In our opinion, it should be every women's ultimate goal.
Pleasure is about being happy, animated and really feeling good about ourselves. Living a life filled with pleasure can make us feel sexier, youthful and more energetic.
Full-body bliss is about feeling utter joy, euphoria and contentment. Losing oneself in a state of bliss during sensual touch, arousal and orgasm should be a number one priority for your female body.
.
EROGENOUS ZONE BODYWORK
Yoni Whisperer Bliss Pleasure Mapping is an erogenous-zone-discovery-bodywork session. The session is designed for women, to discover exactly what turns their body on!  Every human being likes to be touched differently, no two bodies are the same.
Do you know how you like to be touched to feel euphoric, joyous rapturous bliss?
Do you know exactly what erotic touch and sensations turn you on?
Are you able to tell your intimate partner how you like to be touched and aroused?
Are you able to honour your boundaries during intimate moments with another?
.
YOUR WHOLE BODY PLEASURE MAP
Imagine if you had a pleasure map of all parts of your body that responds to pleasure?
Having a plan of dependable pleasure in place, will build anticipation in your life. And anticipation builds arousal which leads to creativity and happiness! Our female body loves to be stoked with anticipation and yearning for what is yet to come. When it comes to pleasure there is really no limits or a defined way of experiencing pleasure. It's all about opening yourself up to new experiences and being intentional and positive about bringing pleasure into your life.
DISCOVER YOUR BLISS PATHWAYS
A personalized bodywork session can assist you to create your own full-body bliss and pleasure map.
The goal of Yoni Whisperer Bliss and Pleasure Mapping Bodywork is to know exactly what turns your body on and be able to tell your partner how to intimately touch, turn on and sensually stimulate your whole female body!
.
.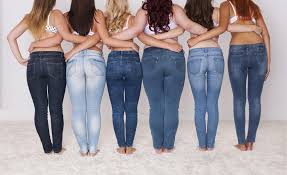 .
.
MY FIVE UNIQUE SESSIONS OF
YONI WHISPERER BODYWORK
#1

Tantric Presence, Breath & Grounding External Intimate bodywork

#2

Relaxation & Internal Vaginal Mapping to open to pleasure & release trauma

#3

Bliss Body Pleasure Mapping combined with more Vaginal Mapping Bodywork

#4

Orgasmic Mapping Bodywork (Exploring different Vaginal Orgasms)

#5

Exploring, Experiencing & Understanding Tantric Kink with Domination
.
---
.
FEMALE AWAKENING MAKEOVER BODYWORK
.
---
.
Click on the Profile Pictures below to be taken to your chosen Practitioners Webpage