Betty Martin Seattle USA
Dr Betty Martin Seattle USA Sexological Bodyworker Somatic Sexologist
SEATTLE, USA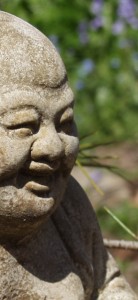 We live with a seeming paradox. On the one hand, we are inherently connected to each other, part of the great matrix of life. On the other hand, our ability to enjoy that connection depends on our ability to be separate, autonomous and responsible for our individual desires and choices. And that allows us to know, and then communicate, our limits and boundaries. And that allows us to have way more fun with our connections.  Ironic, isn't it?  But true!
Learning to respect our autonomy is the surest and most grounded way to develop the capacity to enjoy intimacy.
This is what I teach. I teach it through direct body experience, because that is the deepest way to learn it. You can learn the ideas with your head, but to get it, to live it, you must experience it in your body.
Of course, the place to start is awareness of your body's signals and sensations, learning what they mean to you, and how to trust your desires and communicate them. Then it's possible to explore your body's experiences more deeply.
That is why, before we ever lay hands on you, I will guide you through whatever it takes to develop and affirm your own empowerment in the situation we are in together. I never expect you to "go along with" something you are unsure about. Never. Period. For many people, that step alone is worth the trip.
Already feel confident in your power and choices? Great! We will move right along into whatever your learning intention is.
My background is in health care; I am a licensed chiropractor, but have given that profession up for this one, which is my passion in life. I have also practiced somato-respiratory integration, educational kinesiology, neuro-emotional clearing and energy work. I have taught peer counseling, gender liberation, race relations and erotic awakening. I train and certify facilitators for a boundary and communication workshop called Cuddle Party.
I thoroughly enjoy my work in Sexological Bodywork. I bring heart and creativity to my sessions, which range from deeply emotional to tender to downright fun.
I live and work in Seattle, close to downtown.
Betty Martin Seattle USA
PLEASE CONTACT BETTY ABOUT:
~ private coaching and sessions
~ courses and programs
~ the book
~ anything else
Betty Martin, DC, CSB – Seattle, USA
Ph: (USA) 206-920-1228
Skype: bmartin.seattle
Email: bmartin@EroticEducation.org
Website: www.BettyMartin.org
ABOUT BETTY:
I'm Dr. Betty Martin, a Chiropractor, a Body Electric School trained Sacred Intimate, Certified Sexological Bodyworker, Foundations of Facilitation trainer, and a self-propelled erotic adventurer and intimacy coach.
Every one of these and more has contributed to my understanding of the nature of professional touch.
I'm one of those lucky people who grew up in the touch-y feel-y hippie years. Then I got serious and went to Chiropractic school and learned to touch with some clear intent.
That makes about 30 years as a hands-on professional, first in therapeutics – Chiropractic, Somato-Respiratory Integration, Educational Kinesiology, Reiki, Neuro-Emotional Integration – and later in body-based erotic education, including sensual massage, Taoist Erotic Massage, Kashmiri tantric massage and Sexological Bodywork.
I've taught peer counseling, gender liberation, embodiment and empowerment, fantasy play, goddess awakening and erotic massage. I've played with contact improv dance, Authentic Movement, Non-Violent Communication and Shaivic tantra. I am a student of The Work of Byron Katie.
I was a founding member and former Board member of the Association of Sexual Energy Professionals. I am a Board member and train and certify new facilitators for a touch and communication workshop called Cuddle Party.
Do let Betty know that you found her on the Yoni Whisperer Website