Coffs Harbour Tantra Massage
Coffs Harbour Tantra Massage Women with Ixchel Sexological Bodywork NSW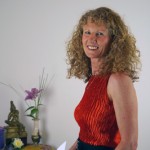 I have a passionate nature and a loving and nurturing heart.  I honour and respect everyone on their individual journeys.   Working from Divine Love, Light and Energy I can support you on your journey towards more passion and pleasure in your life and relationships.  Through my guided Tantric sessions you will experience more passion, connection and a feeling of balance, contentment and fulfillment.
I welcome women and couples to experience how Tantra can enhance your life and relationships.
People of all sexual orientations, age and abilities are welcome to learn with me and to connect on a deeper level.  Everyone is treated with love and respect in a safe and supportive sacred space.
Coffs Harbour Tantra Massage
I believe we are created to:
"Be Peaceful –  Be Joy and Pleasure – Be Powerful and be on Purpose with Passion. We become more when we: Live Truly, Love Deeply (ourselves and our bodies) and Trust our Hearts".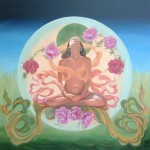 I am able to assist you to connect with your deepest desires, to move through any blocks or fears whether they are sexual, physical or emotional and assist you to come out lighter, more balanced, relaxed and flowing with passion, pleasure and appreciation of your amazing, abundant life.
I have many years of experience in Divine healing arts and body work.  I have worked with many advanced teachers in the field of spiritual healing, body work and Tantric arts.  My studies and blessings include Tantra, Kundalini Release, Pranic and Past Life Healings, Energy and Shamanic Healings, Channeling and Psychic Healing, Life Coaching, Kinesiology, Bush Flower Essences, Ka Huna (Hawaiian),Swedish and Remedial Massage. I am a qualified Bondassage & Elysium Practitioner and also a Certified Sexological Bodyworker (ISS).
Coffs Harbour Tantra Massage
SENSUAL AND EROTIC MASSAGE
You will feel delicious warm oils and a variety of different massage strokes all over your body.  You will experience a delicious feeling of relaxation as you enjoy my healing, caring hands massaging you using a variety of strokes from feather light and gliding to deeper and firmer allowing you to relax and connect deeper into your body, mind and spirit.
This sensual, erotic massage is designed to awaken your kundalini (serpent power) energy which will be activated through massage and energy techniques.  You will feel relaxed and pleasured from your head to your toes.
Afterwards you will be more balanced and connected on a deeper level.  Sensual strokes that you learn and experience will have a healing and therapeutic effect on you both and you can completely relax into the enjoyment of your body as a whole.  It will help you connect and balance and come into your body on a deeper level.
Coffs Harbour Tantra Massage
TANTRIC MASSAGE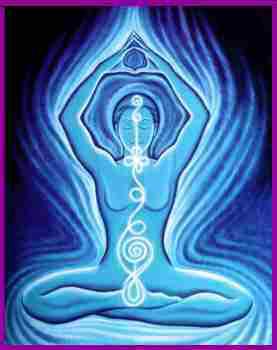 Tantric massage is a conscious and sensual awakening for you.  It will awaken you to heightened sensual arousal through a variety of massage and body caressing techniques. You will experience light, medium and deeper strokes together with slow, gliding and feather light touch all over your body.  You will feel the caring touch to your very core!
You will enjoy each sensation at a very deep level while you enjoy the full body pleasuring massage. The fragrant oils burning in the Temple will enhance your healing experience while the delicious warm oils I am using will give you a feeling of deep relaxation and connection.
This Tantric massage will give you the ultimate in deep relaxation using the specialised arousal techniques for your sensual enjoyment.  You will enjoy riding the waves of arousal and sensual pleasure through Tantric massage techniques that will leave you feeling relaxed and cared for at the same time!
It will help you to open up to higher levels of pleasure and ecstatic orgasmic states while leaving you feeling balanced and more open in your emotions and more connected in your body.
.
TANTRIC PROGRAM FOR WOMEN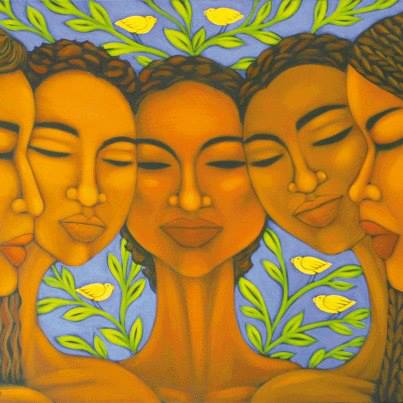 This program involves 3 sessions (or more if wanted) and is a way for you to explore your sensual energy and erotic body and enjoy an energetic connection and healing at a much deeper level.  It will open you up to experience more pleasure and orgasmic ecstasy in your life in a nurturing, safe and supportive environment.
Boundaries are discussed and agreed upon before the beginning of the program and at the start of each session.
The program commences with a sensual massage including Ka Huna (Hawaiian) massage.  You will learn Tantric breathing techniques and this will enhance your experience and lead you to higher sensual and erotic states as the program progresses.  The massage starts with firmer massage strokes to allow you to connect and feel into your body in a conscious way.
You will experience my caring and support while I spread the delicious warm massage oil and massage you using a variety of massage strokes (deeper kneading to help you release tension all the way to feather light barely- there strokes) you will feel complete relaxation and a letting go of any stress in your body.
My massage is designed to awaken your kundalini energy (your serpent power).  These sensual Tantric massage strokes have a healing therapeutic effect to help you to connect into emotions and feel more deeply into your body as a whole.  You will connect deeply into your physical, spiritual and emotional bodies allowing you to feel more balanced and relaxed at the end of the session.
If you are feeling disconnected, frozen or numb in your erotic body or sensual experiences these Tantric sessions are very powerful and healing and allow you to connect again to your erotic self.
The Second Session is a chakra and energy balance with a sensual massage which will help you connect into your sexual power and bring awareness to your whole body.  You will enjoy various sensual massage techniques and connect in with your feminine goddess and your energy body.  This will leave you feeling balanced, connected, relaxed and more peaceful.  This session will take you deeper and allow you to feel more release and healing in all areas.
The Third Session is designed around various sensual and erotic massage techniques including Tantric erotic massage strokes and connecting into your sensual and sexual nature on a much more intimate level.  You will connect into your own Shakti goddess energy in a powerful and erotic way and learn to experience expanded orgasmic energy and ecstatic orgasmic bliss throughout your body.
These sessions can be very healing and releasing especially if there has been a situation in your past where you have not felt supported and nurtured in your intimate relationships. All sessions are discussed around your needs and wants and boundaries are agreed upon before hand so you feel trusting and relaxed in the nurturing and supportive environment that I create for you in the Temple.
Coffs Harbour Tantra Massage
HONOURING THE DIVINE MASCULINE OR GODDESS
The Tantric Program for Women can include an additional session where you can learn tantric erotic massage techniques that will enable you to pleasure your partner – whether male or female.  Or you can just learn for your own enjoyment.
You will learn how to tune into and communicate with your partner so you can sense their responses and give them more pleasure and orgasmic bliss.  It will enhance your awareness and skills as a Divine lover and give you more passion and pleasure in your life!
Coffs Harbour Tantra Massage
CONTACT ME: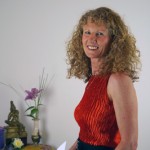 Ixchel
Certified Somatic Sexologist (Sexological Bodyworker)
Tantra Professional Practitioner
Coffs Harbour, New South Wales, Australia
WEBSITE: www.templetantra.com.au EMAIL:   info@templetantra.com.au
AVAILABILITY: Mon. to Fri. 10am to 7pm by appointment
NOTE: I do not answer private numbers so please unblock your mobile before calling. Please make your first contact with me by calling me or emailing me.  If you need to leave a message please leave your phone number or I won't be able to call you back.
Do let Ixchel know that you found her on the Yoni Whisperer Website
Coffs Harbour Tantra Massage