COFFS HARBOUR IXCHEL BONDASSAGE ELYSIUM
BONDASSAGE
Letting Go… The Ultimate Power…
Have you ever wondered what it might be like to explore your submissive desires?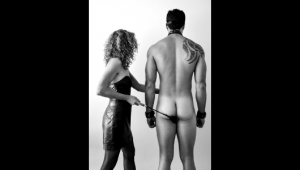 Perhaps I can be of service…
Are you curious about experiencing a taste of B&D?  Are you curious about 'Shades of Gray'?
Shades of light bondage… sensory deprivation….massage and sensation play… whether you're a novice or an experienced player; I'm delighted to be your Mistress on a journey of submission, exploration and pleasure….
To completely let go of control and surrender to pure bliss? BDSM (Bondage & Discipline, Dominance & Submission, Sadism & Masochism) has been kept in the shadows for eons.  Often it is through exploring and embracing the shadow side of ourselves that we find transformation and healing.
COFFS HARBOUR IXCHEL BONDASSAGE ELYSIUM
 "Try Bondassage for the Ultimate in Kinky Bondage, Innovative, Exotic Massage…
And Sensual Domination…..
You Will Want to Experience it Again & Again!" 
Letting go is the ultimate power and this incredibly sensual art form is unlike anything you've ever experienced or imagined.  It all starts with you naked …. Leather collar around your neck, and padded cuffs on your wrists and ankles….
Your eyes are covered with a soft, furry blindfold.  You're lightly secured to a comfortable padded massage table, feel yourself sink deeply into your body as specially selected sounds play through your headphones.
As you surrender to the sensations and forget the outside world, I take you to a place of exquisite enjoyment, a place where you can indulge your senses and embrace the expanding pleasure…
IMAGINE…
Imagine my warm, experienced hands working their way over your body… gently kneading, touching, stroking… deep relaxation fills you, takes over, permeating every part of your being.  As you let go your tension, you drift into a level of profound relaxation.  You're feeling safe and happy; you're in complete bliss!
You emerge satiated and energized, ready to focus renewed on your life and work.?
Discover a World of Blissful Intensity and Intimacy…
You deserve it.  Come and experience this delicious, creative playground and awaken yourself to a profound level of pleasure and relaxation.
Bondassage combines innovative massage techniques with subtle breath and energy work, rhythmic body percussion, slow luxurious flogging and a delicious menu of skilled sensation play?
A whole new world of pleasure and relaxation ….
Once you've experienced Bondassage – You'll never forget it!  Discover what you've been missing.
Schedule your Bondassage experience Today!
TESTIMONIAL – "Masterful massage, sensual flogging, fur mitts, feathers, light wicked spanking.  I was in heaven."  Beth
BONDASSAGE PRICING: 
$TBA – 2 Hours (Singles)

$TBA – 2 Hours (Couples Session)    
INTRODUCING ELYSIUM
Bondassage is pleased to introduce Elysium, a unique new creation designed to bring you to previously unknown heights of bliss. A slower, softer version of Bondassage (without the body percussion and sensation play) ~ Elysium stretches your sensual boundaries, transporting you to new realms of pleasure.
Focusing on your sole satisfaction, using a unique combination of ancient esoteric techniques, Elysium combines a mesmerizing sequence of extraordinary touches, enticing all of the senses. Expertly controlling your state of blissful relaxation, Elysium provides a multi-dimensional experience designed to expand your sensory boundaries.
Elysium focuses the senses, combining Ayurvedic, Kashmiri, and Taoist principles with soft, silk bondage and sensory focusing tools. Alternating soft brush strokes, excruciatingly slow massage, and expert caresses, Elysium brings you the ultimate sensual experience.
"In Greek mythology, only those specially favored by the gods entered Elysium and were made immortal …"
Experience the ultimate in innovative body play. Elysium raises the bar of bearable bliss to new and untried peaks. Designed for massage enthusiasts seeking the ultimate test of self control.
COFFS HARBOUR IXCHEL BONDASSAGE ELYSIUM
 Suspend Time.  Transcend Reality. 
Experience Elysium
ELYSIUM PRICING:
$TBA – 2 Hours (Singles)
$TBA – 2 Hours (Couples Session)
NOTE: Bondassage & Elysium Massage Sessions are usually 2 Hours each for individuals.
For Session Times and Pricing please call me to discuss.  Sessions may be longer by pre-arrangement.
COFFS HARBOUR IXCHEL BONDASSAGE ELYSIUM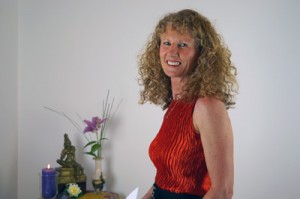 CONTACT ME:
Ixchel,  Coffs Harbour, NSW
Email:   info@templetantra.com.au
Availability: Monday to Friday by appointment –  9.00am to 6.30pm approximately.
NOTE: I do not answer private numbers so please unblock your mobile before calling. Please make your first contact with me by calling me or emailing me.  If you need to leave a message please leave your phone number or I won't be able to call you back.
If you are outside Perth and would like to experience the Tantric awakening or Tantric Workshops, please contact me so we may discuss your needs.
Do let Ixchel know that you found her on the Yoni Whisperer Website
COFFS HARBOUR IXCHEL BONDASSAGE ELYSIUM