CANADA WOMENS TANTRA YONI MASSAGE DAKINI DEVI BLISS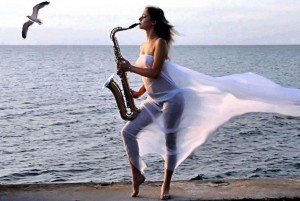 DAKINI DEVI BLISS – I am a certified Tantric educator and gifted holistic healer. Allow my skilled hands, healing presence and warm spirit to transport you on a heartfelt, sublime sensual journey.
The key to Tantric release resides in your letting go of sexual pain and emotional blockages in order to allow my playful, passionate healing energy to penetrate you.
Together, we seek to arouse and awaken your inner feminine Shakti, your authentic inner lover.
This may happen during one session or over the course of ten sessions; however, I am there every step along the way, lovingly guiding and supporting you with compassion and an open heart.
While I am confident in my ability to excite and arouse you, I spend a considerable amount of  time working on those areas of the body that can impact your sexual health. Whether it be a sore neck, lower back pain, leg and groin spasm and joint pain, I can address it.  My massage is the ideal blend of heavenly long and slow head-to-toe, titillating, sensual strokes and deep targeted pressure. The massage provides a wonderful build-up to an explosive release.
My utmost professionalism appears in every aspect of the massage. I possess a warm, welcoming personality and can hold a witty, intelligent conversation. Being a well-educated, easy-going, articulate Goddess, I know how make you feel at home immediately. You will always enjoy generous amounts of my attention and affection.
Tantra Massage embodies erotic elements throughout, whereas therapeutic massage must be free of any and all erotic elements.
I focus completely on your needs, during your Tantra Massage. You are assured of my professionalism in every aspect of your appointment and your feminine boundaries are fully respected.
CANADA WOMENS TANTRA YONI MASSAGE DAKINI DEVI BLISS
YONI, YOUR SACRED TEMPLE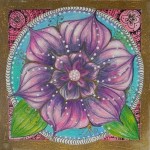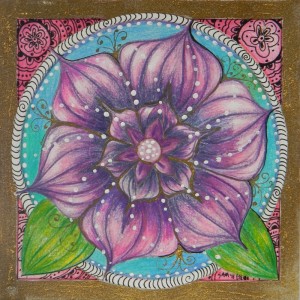 Yoni is a Sanskrit word for the vagina loosely translated as or "Sacred Temple." In Tantra, the Yoni is seen from a view of love and respect.
My approach is for you to feel wonderfully alive as you are pampered in a room designed for sensuality, relaxation and your unique pleasure. Sensual, music, colors and textures combined with candles and aromas complement the atmosphere.
Allow yourself to surrender to the hands of an expert. The goal is to release all built up tension by generously and freely reviving your core energy; channeling and guiding the flow throughout your body. Let your inner self relax into the deliciousness of "Riding the Wave" and release your mind, accepting only pleasure. Lie back, luxuriate and consciously let the chi, the erotic energy, flow from your core to  the rest of your body. Feel and imagine the tingling energy being distributed throughout your entire being.
Sessions are designed to achieve the goals of Tantra, incorporate your wishes and desires, and respect your modesty with utmost consideration.
The underlying purpose is to provide an atmosphere of safety and comfort so you can relax fully. At that time, your sexual energy slowly but freely builds up within yourself. It is then moved right through for all over sensory enjoyment as well as allowing the stimulated energy to benefit the body from within.
The session starts with a relaxed, open chat to determine your comfort level, expectations and goals you  wish to address during your massage. This powerful, deeply connecting, transformative process to enhance your relationship with your Self and others.
Do you crave more emotional intimacy, spiritual union and more sexual pleasure in your love life? Divine Tantric Touch involves the art of sacred sexuality in Conscious Spiritual Connections.
CANADA WOMENS TANTRA YONI MASSAGE DAKINI DEVI BLISS
TANTRIC LOTUS MASSAGE SESSION FOR WOMEN
In a Tantric Lotus Massage session for women, we explore Tantric/Taoist tools and techniques, woven together to facilitate a deeper connection to your own feminine essence as well as your partner:
Learn how to reinvigorate intimate relationships.
Improve intimacy with trust and communication.
Explore and practice connecting so you are in synch with your own natural energy flow.
Revitalize your health, embrace love and awaken your spiritual essence through energetic connections, massage techniques, as well as Yoni/G-Spot massage
Open to deeper connection with your self and partner via ritual, connecting and breathing exercises.
Learn to expand your multi-orgasmic potential into whole body bliss.
Learn to circulate your vital breath up through the seven (7) chakras for restorative healing and renewal.
Experience raising your sexual energy with loving intent, breathing, movement and muscle control.
Harness sexual energy and move it throughout your entire your body.
Surrender to your spirit wisdom, as you learn to receive loving compassion in a safe, sacred space.
CANADA WOMENS TANTRA YONI MASSAGE DAKINI DEVI BLISS
WHAT TO EXPECT IN A TANTRA SESSION
After a brief chat about your expectations, I start the tantalizing massage, using amazing head-to-toe strokes to prepare your body for deeper pressure and lighter touch.  Your Tantra Massage is always tailored to address your needs in the moment. Thus, no two sessions are ever the same.
My  profoundly pleasurable and highly arousing tantric touch involves extensive teasing of the nipples, butt, groin and surrounding areas. As I am a respectful, open-minded, non-judgmental tantric educator, I will encourage you to simply relax and open your heart and spirit to my healing energy.
It is my honor to serve you. I will caress, stretch, pull and knead every unwanted knot out of your body and simultaneously soothe and arouse you into a state of pure bliss. Full body and mind relaxation is crucial in Authentic Tantra so I devote my energies on making you feel comfortable and appreciated. This sacred time helps make you feel accepted and cherished as a human being.
I masterfully find your pleasure zones and trigger points as my flow, rhythm and pressure  hypnotize you into a state of euphoria. Being a fit, strong, healthy beauty, I can skillfully exert great amounts of pressure on those areas of your body that need it.
My massage has long been heralded among erotic epicureans as I seamlessly incorporate an effective blend of deep tissue and sensual massage, with that erotic twist you crave! You will always receive you that safe, sexy, satisfying experience you so much desire.
Having an inexhaustible supply of energy means that I can perform up to three hours of Lomi Lomi massage.  In order to maximize the monumental benefits of this ancient bodywork technique, a 2-hour session is recommended as the lack of time pressure lets you to fully surrender yourself to the experience.
CANADA WOMENS TANTRA YONI MASSAGE DAKINI DEVI BLISS
INTIMATE TOUCHING
Tantra massage includes intimate touching based upon your comfort level as well as the overall length and mutual chemistry of the session.  Intimate body-to-body therapy may be available for returning clients and some first time clients.
People visit me for a variety of reasons and I attract a diverse clientele, who span a wide spectrum of age, race, gender, body type and socio-economic status.
My Specialties include sexual healing, Tantric / Taoist bodywork, sex and intimacy coaching, energy work, intimacy, meditation, sex education, workshop facilitation, writing articles and blogging. I also address body issues, gender, orientation, finding your true purpose and reclaiming your spiritual power.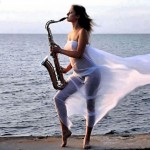 CONTACT ME:
Dakini Devi Bliss
Ottawa, Canada
Website: www.TheTantricTouch.com
.
.
Do let Dakini Devi Bliss know that you found her on the Yoni Whisperer website
CANADA WOMENS TANTRA YONI MASSAGE DAKINI DEVI BLISS