YONI WHISPERER TANTRA BODYWORK MELBOURNE
Yoni Whisperer Tantra Bodywork Melbourne Massage Bulleen with Conrad Hendricks
YONI WHISPERER BODYWORK PRACTITIONER
CONRAD HENDRICKS
For over 20 years, I has been a freelance sound engineer, working for film, tv and the theatre world. In 2003 during a 10 day silent Vipassana retreat, he had his first experience of his body correcting itself, as waves of energy clicked and stretched his body into a new alignment.
In 2008, he took a few years off from sound engineering to explore this body based mystery. He had experience and training in massage, Reference Point Therapy, Somatic Experiencing and Matrix Energetics. These modalities took me all around the world, supporting all kinds of transformation for clients, from emotional releases, to spontaneous healings. Then, along came sensual body work. A chance meeting with Andrew Barnes was the beginning of my interest into sensual body work. It was another 2 years later, when I attended Andrew's Energetic Orgasm workshop, that I met my friend and inspiration, Stephanie Phillips. Through more years of sensual bodywork and then attending ISTA trainings, I found my passion for providing intimate experiences for transformation, with hands on sensual bodywork.
YONI WHISPERER TANTRA BODYWORK MELBOURNE
As my training progressed, I saw the profound energetic power of working with women, as I gave Yoni awakening bodywork, in my mature masculine healing energy and presence.  I began to understand the importance of awakening and assisting women to release years of tension, trauma, abuse, and, amazingly, sometimes in only one awakening Yoni Whisperer Bodywork session.
In 2017, another chance encounter brought me together with Aleena Aspley of Brisbane. The connection was instant and after meeting and sharing our passion of holistically healing the sacred feminine, I have now joined with Aleena and I am offering the following somatic bodywork sessions; Yoni Awakening, Yoni Orgasmic and Yoni Domination Bodywork.
I am the first Male, Yoni Whisperer Bodywork Practitioner, based in Melbourne.  I offer a safe and relaxing environment for your female body to experience divine holistic sensual healing.
YONI WHISPERER TANTRA BODYWORK MELBOURNE
ALEENA ASPLEY & CONRAD HENDRICKS AT SANDGATE, BRISBANE
YONI WHISPERER TANTRA BODYWORK MELBOURNE
A YONI AWAKENING BODYWORK SESSION is a 2-3 hour session, deeply honouring and awakening your Yoni.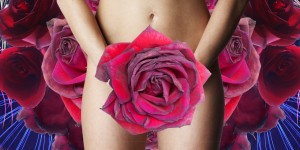 We begin by having a discussion about your sexuality, body image, relationship to self and others. Boundaries are clearly established so you feel comfortable with the exact process for each session.
I coach you to relax using breathe, sound, movement, presence and intention. With massage and gentle guidance, I invite you to allow your body to move, express and open to what ever it wants to express in the moment. For many of the women I work with, they have had an experience when during intimacy, they have had emotions come up and their lover hasn't been able to be there for them. In sessions with me, you are welcome to let the emotions flow. This can be a whole array of emotions, from sadness to ecstasy. They are all welcome and all part of you becoming comfortable to the wide range of expression and sensation you are capable of.
Throughout your Yoni Mapping bodywork session, you are given time to feel your body being slowly explored and relaxed SAFELY without goals. A sacred, safe space is created in which your female body can surrender to touch, release stress and feel more alive while staying fully present and in the moment.
YONI WHISPERER TANTRA BODYWORK MELBOURNE
A YONI ORGASMIC BODYWORK SESSION can be extremely healing, relaxing and orgasmically blissful for a woman.

An Orgasmic Bodywork session, can assist a female to enter into a deep state of relaxation. In this state, women can feel comfortable to let go and allow themselves to explore pleasure, free from conditioning.
A Yoni Orgasmic Bodywork session explores external vulva and internal vaginal stimulation and awakening of the many different erogenous zones, both internal and external. The main focus, of a Yoni Orgasmic Bodywork session, is awakening pleasure in other parts of the female genitals, where the focus is not purely concentrated on the Clitoris.
Ultimately, my intention is to provide you with a place to explore your sexual awakening in a container of safe boundaries and integrity. My deepest desire is for you to have a beautiful, intimate sexual awakening supported by a masculine presence.
YONI WHISPERER TANTRA BODYWORK MELBOURNE
BOOK A SESSION:
Each Yoni Whisperer Bodywork Session is between 2-3 hours and is $400.
YONI WHISPERER TANTRA BODYWORK MELBOURNE
Conrad Hendricks
Bulleen Melbourne, Victoria
Phone: 0408 947 250
International: +61 408 947 250
Please tell Conrad that you found him on the Yoni Whisperer Bodywork Directory