TANTRA MASSAGE LOS ANGELES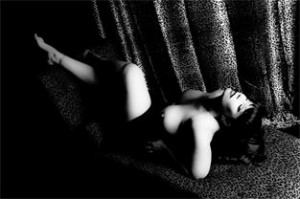 KALI DEVI – LOS ANGELES USA – It is my intention to create a space of loving and compassionate energy, free from judgment and expectation. Whether you are coming to me for simple stress and tension release or an intensive mentoring relationship, I hold you in the highest regard. You are Divine. You are my Shiva/Shakti, my initiates, my beloved. Namaste. Kali Devi
ABOUT ME
I am mature, playful, vivacious, voluptuous and grounded.   I offer premier sensual massage, Tantric massage and sensual healing practices in the Los Angeles area. I have been a practicing Tantrika for 8 years. My journey into Tantra began when I met my teacher, Troma Rinpoche, after a bout of sexual and personal confusion. I began immersing myself into the study of Tantric Buddhism, and took refuge (converted) in the 3 Jewels (the Buddha, Dharma,Sangha) after a year of practice. As a result of my studies, I have learned to make every living experience a Tantric practice, from how I dress, to how I keep my body healthy, to how I relate with friends, family, lovers and strangers.  Tantra is in everything I do, including parenting, love, money and yes, sex. However, Tantra is not about sex, but rather, sex is another way to be Tantric.
After a couple of years, I took on additional mentors and studies in the Neo-Tantric arts. This included studying the Dakini Arts at the Tantric Temple in San Francisco and Ipsalu Tantra with Bodhi Avinasha in Los Angeles. My orthodox Tantric roots have given me the foundation to stay in my wisdom around this work, so that I may be in service in the most authentic way possible.
Thank you to another wonderful teacher, Mistress Montaine, for guiding me through the art of Bondassage. This practice has led the way for me to fully express and explore my dominant and kinky side!
Most recently, I became certified in clinical sexology by Dr. Patti Britton. This has allowed me to blend my esoteric and somatic practice with a broader knowledge base of of sexual issues, dysfunctions and education. I am also a member of the American Association of Sexuality Educators. Counselors and Therapists. (AASECT)
I am currently obtaining my BS in Psychology with the future goal of completing a Masters in Human Sexuality and certification as a Master Sex Coach.
Below, you will find an idea of my services. I invite you to explore my website www.GoddessKaliDevi.com thoroughly before contacting me, as many questions will be answered here.
🙂 🙂 🙂
MY SERVICES
FULL BODY SENSUAL MASSAGE
I believe that all loving and non-judgmental touch is healing touch. If you are desiring to simply receive and relax, then I invite you to experience my traditional full body sensual massage.
As a Certified Holistic Massage Therapist, I have the skills to make you melt. As as sensualist, I have the intuition to bring you to immense pleasure.
DOUBLE GODDESS
I am now receiving intrigued seekers to experience the ecstasy of a four handed FBSM or Domina session. Due to high demand, I have asked my friend Bree to come play with us. The true girl next door with a vivacious naughty side.
TANTRIC BODYWORK AND INITIATION
Awaken yourself to the bliss of moving and radiating energy. I guide you through a distinctive  experience. Using Tantric techniques combined with sensual and erotic touch to help bridge the gaps that divide and separate your authentic, whole self. This process is called sexual/spiritual integration. This is where the healing of old and emotional wounds  and traumas can take place. For some, Tantric bodywork can be emotional, for others, a simply mind blowing ecstatic experience. Either way, the expansion will be felt deeply.
I give an amazing full body flow massage. I incorporate aspects of Swedish, deep tissue, Reiki, hot stone therapy and Tantra  yoga, breath and bodywork into your experience.
I love to play with , prolong and expand orgasmic energy. It is also my honor to offer Sacred spot massage and intimate bathing rituals. Please consider a longer session to take full advantage of my knowledge!
WHY SHOULD YOU BOOK A SESSION WITH ME?
There are several ways a session with me can benefit you:
Learn the difference between FBSM and Tantric Bodywork.
Learn how to use your own ecstatic energy to heal the body of old wounds and stuck energies.
Learn how to connect more deeply with your partner.
Get in touch with the habits that keep you from fully experiencing true intimacy.
Learn how to be fully present, alive and completely conscious in your own body.
Learn how to have choice in your body's response to stimuli.
Expand you orgasmic potential.
BONDASSAGE®
Please visit my Bondassage page for more information.
SENSUAL DOMINA
Please visit my Sensual Domina page for more information.
ELYSIUM
Please visit my Elysium page for more information.
TANTRA MASSAGE LOS ANGELES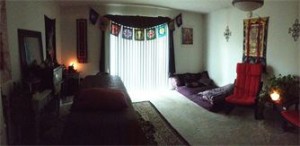 MORE INFORMATION
My Temple is warm, safe and private. Fresh, clean linens are always provided and I only use organic coconut, almond, olive and jojoba oils. Please let me know if you have any allergies so I may accommodate your sensitivities.
I enjoy working with men, women and couples, bringing intuitive and distinctive energy to suit each situation organically and consciously.
I specialize in Los Angeles Tantric Massage, BDSM, Erotic Massage, Full Body Sensual Massage, Goddess Worship and Bondassage.
Please understand that I provide holistic healing through somatic touch only.
Please visit "Supporting My Practice" for session choices and rates.
🙂 🙂 🙂
CONTACT ME
Ms. Kali Devi
Los Angeles, California USA
PHONE: 626-385-7084 (The quickest way to reach me)
AVAILABILITY:  Mon-Fri  from 10:00am – 6:00pm.
AFTER HOURS: Weekend and evening appointments can be accommodated and should be scheduled in advance to assure availability.
EMAIL: KaliDevi108@gmail.com Note: if you are looking to book within 24 hours, please give me a call. Please remember to check your  junk mail filter for my reply!
WEBSITE: www.GoddessKaliDevi.com
OTHER INFORMATION
I am only available by phone during my business hours. Please make sure to unblock your number by dialing *82 before you dial.  If I do not return your call within 24 hours, please feel free to try again as sometimes messages get lost in the shuffle. I do my best to return each and every call within a reasonable amount of time.
TANTRA MASSAGE LOS ANGELES
Please let Kali Devi know that you found her on the Yoni Whisperer website