For the "Adventurous and Daring Woman" a Decadent session of Bondassage®

OPTION ONE: 
BONDASSAGE® BEGINNERS is the ultimate Kinky, Sensual Massage. If you would like to sample what Anastasia experienced in "50 Shades of Grey", you can safely explore Anastasia's world right here with Bondassage®.
With Bondassage® you can dare to safely explore your sexual edge, while experiencing the thrill of surrendering control and experiencing the myriad of unexpected sensory stimulations…and deprivations!  Indulge your secret, submissive, sexual fantasies in this light, playful BDSM experience especially suited to novices.
Bondassage® Beginners 120 MInutes: Please contact Maestro's website for pricing
…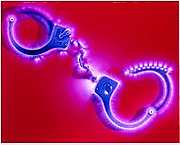 OPTION TWO:

BONDASSAGE® INDULGE is your very own session, tailor made especially for you, following on after you celebrate your Bondassage Beginners session.
Bondassage® Indulge 120 MInutes: Please contact Maestro's website for pricing
…
NOTE: Your Bondassage sessions with me, will always begin with discussion, agreements and boundaries
…
CONTACT DETAILS: 
Maestro – Sydney, NSW, Australia
Website: www.sacred-Intimate-Encounters.com
Email: maestro@sacred-intimate-encounters.com
Contact Me – fill out the form on my website: Click Here
.
Do let Maestro know that you found him on the Yoni Whisperer Website