CANBERRA TANTRA YONI MASSAGE
Canberra Tantra Yoni Massage with Ray ACT Australia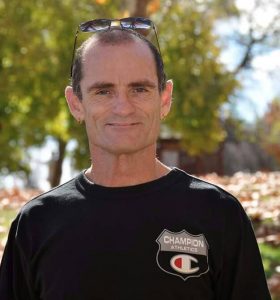 Hi my name is Ray of Canberra Oriental Holistic Massage. I am a white male that is a naturist professional trained to level 10 master practitioner in Oriental Tantra/Tantric practices and rituals towards women's health only. (Asia) – www.OrientalHolisticMassage.com
I am very compassionate in what I do, I love my work and the pleasure and healing it brings towards all women form all countries is fulfilling. I understand the importance of sexual energy to create grounding, harmony and how this helps us open to a healthy life style and a loving connection with ourselves, partners and others.
CANBERRA TANTRA YONI MASSAGE
NATURALIST AROMATHERAPY TANTRIC FULL BODY MASSAGE – this session will connect you back to the deliciousness of your body, to your spiritual sexual essence. Relax and connect, in the most luscious, light and sensuous of ways. You may be surprised how much pleasurable energy can wave through your body when you are deeply relaxed – enlivening and activating you, increasing your sense of well-being for days, even weeks, afterwards.
Ray believes in a vibrant, healthy sexuality and who want to help women to replace old patterns and conditioning with new ways of authentic, conscious relating. He is also unique as a sensual artist of Tantric massage and full-body aromatherapy massage for those who appreciate the wholesome, healing benefits of receiving positive sensual touch that takes them into realms of bliss, into pleasure and beyond.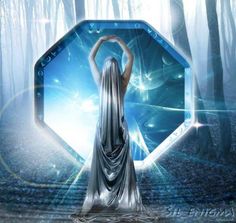 A Tantric Massage is an intimate, trans-formative experience. It offers something special to those seeking more intimate connection and a deeper, more fulfilling experience of their own sensual potential. The massage is intuitive and sensuous, designed to evoke your feminine sensuality. You will feel both deeply relaxed and deeply aroused, opening to new levels of bliss and sensual consciousness. Yoni massage techniques are used to expand the sexual energies from within you.
For some, this Tantric bodywork offers pure sensual indulgence and  an oasis, where daily stresses drop away, the mind is lulled and the body lavished. For others, they discover new capacities to deeply connect as a sensual being. Many experience more expansive full body types of orgasm. Whatever the experience, this massage will leave you feeling blissful and replenished.
Tantric massage (Females only) only the two hour and longer times has the un-dressing ritual and double shower ritual where you are treated like a queen.
CANBERRA TANTRA YONI MASSAGE
…
OPTION 1
Full-body Tantric aromatherapy massage. This massage is to help your body to respond to a sensual touch to get your body and mind into line with each other. If you body wants excitement but your mind doesn't respond then you will have trouble getting to the sensual level you want within your body. Both mind and body play a big part in your over all sexual health. 
…
OPTION 2
Full-body Tantric aromatherapy massage from top to bottom with lots of sensual body to body massage. After your Tantric time, you will be sensual washed by the Tantra/Tantric Male practitioner and then back on the massage table and have your body massaged with a nice body cream before leaving.
CANBERRA TANTRA YONI MASSAGE
OPTION 3
Full-body Tantric aromatherapy massage with double shower. To start your session begins with a sensual un-dress ritual. Then a shower together to wash your body ready for the Tantric pampering with a full body aromatherapy massage from top to bottom with lots of close sensual body to body close passion and feeling put into your massage. After your Tantric time, you will be sensual washed by the Tantra/Tantric Male practitioner and then back on the massage table and have your body massaged with a nice body cream before leaving. 
CANBERRA TANTRA YONI MASSAGE
…
COUPLES SESSIONS
Naturist couples massage for non hairy male and female couples. Enjoy seeing and supporting your partner while he or she is getting massaged. Book and experience a one hour male Tantric massage and a 1.5 hours female Tantric massage. This is done with one nude male Tantra practitioners. Bookings ahead a must for a double booking.
…
CANBERRA TANTRA YONI MASSAGE
…
INTIMACY NATURIST ENVIRONMENT COACHING – For loving couples who want the best in their relationship. – This session may address areas such as: transforming your attitude and relationship to pleasure, or creating more authentic communication and closer intimacy. Often sexual healing comes through releasing guilt, shame, repression from the past, so moving beyond programmed ideas of relating and sexuality and letting go of old conditioning is paramount to be able to move on in your life and relationship/s.
2.5 hours nude environment
3.5 hours nude environment
…
…
TANTRIC SESSIONS ENSURE PRIVACY AND DISCRETION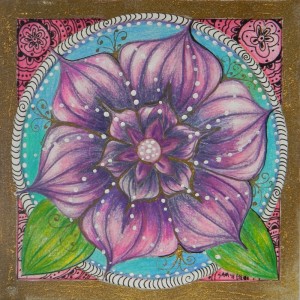 Sessions are offered from a private residence in Canberra that offers a inviting setting that will put you at ease. Feel sexy and dress sexy when you come as this helps with the excitement leading up for the Tantric massage or practices that you come for. (Remember this is your time to enjoy so don't hold back, let your goddess out to play)
Typical sessions for a Tantric Massage are 1.5 to 2, or 3 hours in length. For a first time session, I recommend minimum 2 hrs. Coaching sessions range from 2 up to 4 hours, tailored to an individual's or a couple's need.
CANBERRA TANTRA YONI MASSAGE
…
MY PROFESSIONAL CODE
We treat each other with mutual respect and courtesy
We both conduct ourselves in a professional manner.
All client information is treated in strictest confidence
CANBERRA TANTRA YONI MASSAGE
GENERAL ETIQUETTE
Honor your health and mine, please arrive showered, I do have shower facilities, with clean towels. Punctuality is appreciated, please do not be early, 5 minutes is good so we can start on time; if delayed or need to cancel, please text ASAP.
If you are late, I still finish on time due to other clients appointments. Share with me any prior healing, treatment or Tantric experiences or any sexual problem within you or your relationship so they can be addressed. Ask questions regarding anything you are unsure about or would like to know.
CANBERRA TANTRA YONI MASSAGE
…
HOW TO BOOK YOUR SESSION 
Texting or emailing is fine, but I like to share a brief phone conversation with you before we meet. Try to book ahead to guarantee the time but I do accept appointments on the day if an appointment time is available at the time you call or text.
…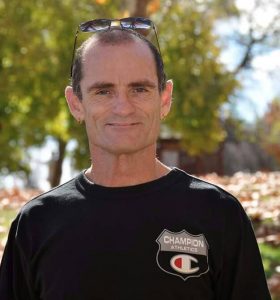 CONTACT ME
Ray Flaherty
Oriental Holistic Massage
Canberra, ACT Australia
Phone: 0435 626 343
Website: www.OrientalHolisticMassage.com
.
.
Do tell Ray that you found him on the Yoni Whisperer website
CANBERRA TANTRA YONI MASSAGE
MORE INFORMATION ABOUT RAY
I started learning massage from the age of 12 years old, this from my judo sensei that first showed me how to heal with massage, I kept up my training in the martial arts and massage as I believed I could help people, mainly women as this has been my passion to help with women's health and wellness. At the age of 19, I was shown how to do erotic full body massage for ladies from a number of Asian goddess's in erotic massages in Sydney which I kept doing for many years as well as sports massages.
In 2007 I met Lin Mei, she was surprised in the way I performed my full body naturist massage and my touch with my ability to make her feel very welcome and relaxed. After a number of massages treatments, while in Canberra, she then invited me to join in her Oriental Tantra/Tantric practices and rituals, Lin Mei said she believed I had the ability to become a good Tantra/Tantric practitioner. I continued for a number of years were I completed all my levels up to level 10 Master  advance certificate from Mei Lin in Feb 2015. In this time I also competed sensual Tantra yoga level as well as Tantra counselling and open commutation. Also the full body Tantra and Tantric massage with the Yoni massage and Yoni massage mapping.
(All practitioner are hand pick and must be in invited by Lin Mei to be able to train within the Oriental Tantra/Tantric practices and rituals). I am the only practitioner outside Asia to be picked for this training that has taken me many years to complete.
Sacred Sexuality Practitioners Training in women's health and wellness must be able to reach level 10 in Tantra/Tantric with the passion that goes with it as my ladies know when they come to me.
CANBERRA TANTRA YONI MASSAGE
QUALIFICATIONS
Teachers Masters Certificate & Australian Head Tantra Master Practitioner Level 10.  

In Oriental Style Tantra/Tantric Teachings of Practices & Rituals.

(Asia)
Tantric Sensual Yoga Levels 1 to 3.
Tantric Fitness Exercise Level 1 to 6.
Masters Certificate in Tantric Full Body Aromatherapy Massage.
Yoni Massage.
Yoni Mapping.
Tantric Pregnancy & Yoni Massage.
Tantric Chinese Cupping

Tantra Open Communication With Couples.

Tantric Sexual Openness Towards Women & Couples
Tantra Sexual Healing.
Sacred Sexuality Practitioners in women's health.

Holistic approach to sexuality & relationships.

Tantra Coaching, Counselling & Tantric Love Education

Tantric Spiritual Yoga Love Dancing

Tantric Light Bondage.
Tantra Sensual Breathing.
Tantra Increased Spiritual Awareness Of Oneself.

Charka 6 Levels

Chinese 6 Levels

Chinese 5 Elements
Tantra Spiritual Enlightenment
Tantric Sensual Acupressure.
Advance Tantric Meditation
Tantra Spiritual Environment And More…….. (Asia)
Certificate 4 Massage Practice
Certificate Full Body Massage
Certificate Deep Tissue And Common Injuries
Certificate 4 Allied Health Exercise programs.
Certificate 4 Trainer And Assessor And More……(Australia)

Diploma Of Karate: (Black Belt) 

(Japanese graded)
Womens Self Defence And More……
For my own personal transformation and for my practice and my work, I continuously invest in ongoing education in the field of human sexuality and counselling.
TANTRA YONI MASSAGE CANBERRA